As we all know TikTok recently got banned along with 50+ other Chinese apps after the declaration of the Government of Indian on 29 June 2020.
120 million people were using the platform, making TikTok #1 application on Google play store with over a million rating. But after a sudden strike by Indian Government, the TikTok is not working for anyone.
As stated by Ajay Khakat AKA Shouting Geek, the TikTokers were getting paid exceptionally well by the brands.
But due to the recent ban of TikTok in 2020, it's a tragic end to the career of new TikTokers who recently started working hard on the platform for the sake of fame and money.
Within this post I'll guide you how to keep earning money from TikTok even after the ban.
Let me give you quick 5 ways to earn money on TikTok:
Indian Gov banned the TikTok app from the Google Play store and Apple store that means you can still access TikTok if it is already installed on your smartphone.
Keep using the TikTok platform and start making videos as you were making previously. The only drawback of this TikTok ban is that the new users won't be able to download this app from official app stores.
TikTok APK file can do wonders if you save it on your mobile and share it with your friends willing to install TikTok.
Content Locking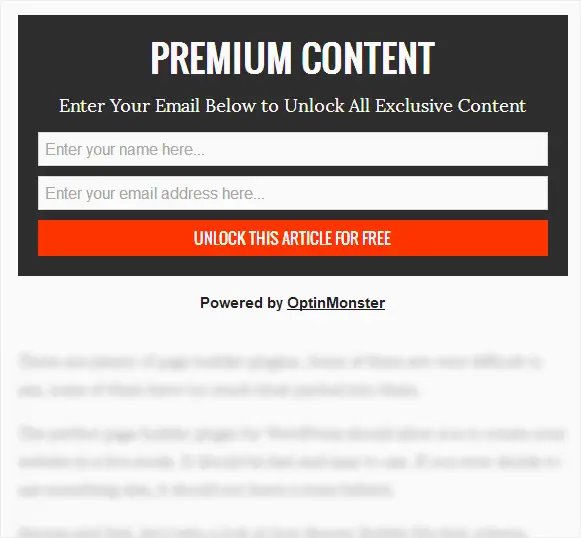 There are lots of ways to earn with content locking. You can lock some pdf or giveaway something to get the offers completed by the people.
You can even make a website on TikTok APK and sell it for Rs 5-10 per download. There is no limit to earn with TikTok.
You can make a video to giveaway Rs 100 worth earphones and let people join the giveaway by completing the CPA offer. Suppose your video reached 10k people on TikTok and 500 completed the CPA offer.
Lets do some math here, 500X 0.15 (Per Offer)= $75, from a single video. You can scale it to 5-10 videos per day.
Here is a quick video explaining Content Locking.
2. Target a New Country: Tiktok is not only available in India but there are over 50+ countries where TikTok is officially available on their respective stores.
You can target countries like US, UK, Russia and Australia and make a brand account under those countries where you'll get paid 10X times of money you were getting on Indian TikTok.
3. Sell Your Account: It's obviously sounds silly but there is a good market of TikTok account where people sell their TikTok accounts and earn a good amount of money with it.
I have seen a lot of Facebook groups selling TikTok accounts for a good price. You just need to join those groups and post a link to your profile and accept offers.
Damn simply. Right?
Great. Why are you waiting for grab the opportunity and earn some quick bucks with it?
4. Promote Your Own Business: You can sell your own merchandise on Tiktok and earn massive profit through your ecommerce website. I have seen some TikTok stars selling stuffs on their profile and earning good amount of money with it.
I read in an interview a website earned over 2.2 crores within 6 months of its launch and 90% of the traffic was generated with TikTok.
It's a damn powerful platform. You just need to keep an eye on the trends and TikTokers wants.
5. Selling Shoutouts: Selling shoutouts was trending on Instagram last year but with TikTok it is still a profitable business by promoting other people Tiktok profile or website with your TikTok videos.
You just need to contact potential users on TikTok by simply messaging them through the app. You'll get over 30% positive response from fellow TikTokers community.
Explain them the benefits of Shoutouts as most of the users are not aware of it. Once a deal is made, you'll get instant money through TikTok.
This method of selling shoutouts is beginners friendly and even a 12-year-old kid can do it perfectly.
Conclusion: These 5 methods are damn easy but are not limited. There are endless opportunities with this TikTok app with over 500 million users worldwide.
You just need to think outside the box and grab this opportunity with both of your hands.