Nowadays a lot of people make videos on TikTok because they want to be popular on TikTok. At the same time, there are some other people who become amazing on TikTok very quickly by creating amazing videos, so it is very important to make TikTok videos interesting.
So today I will tell you about some TikTok video ideas that you must know about them.
Slow-motion TikTok videos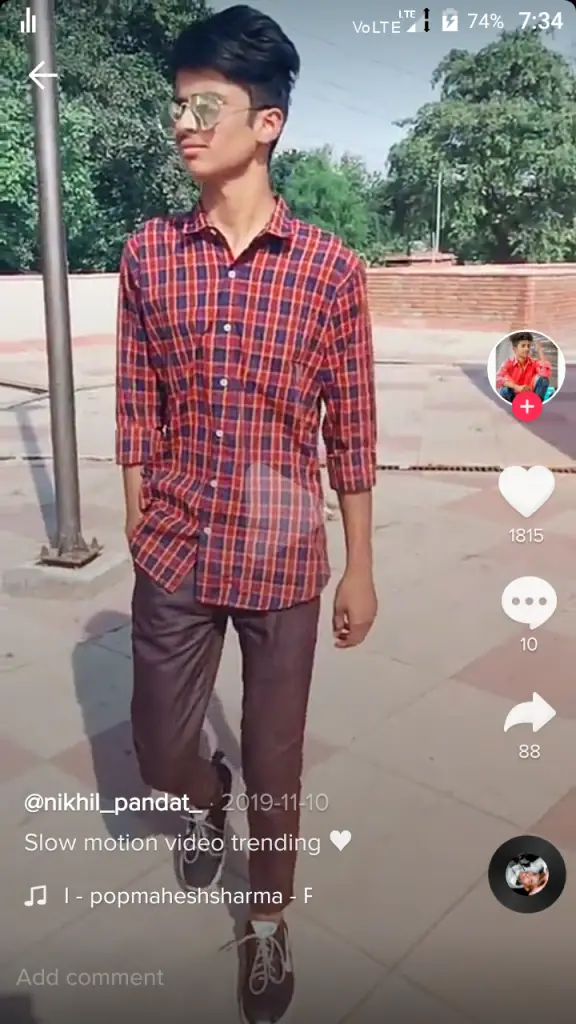 Nowadays, people make a lot of slow-motion type videos on TikTok because people like these videos very much, in these videos you have to draw people's attention so that they like your videos as much as possible and also with their friends. Share this also increases your popularity.
Duet videos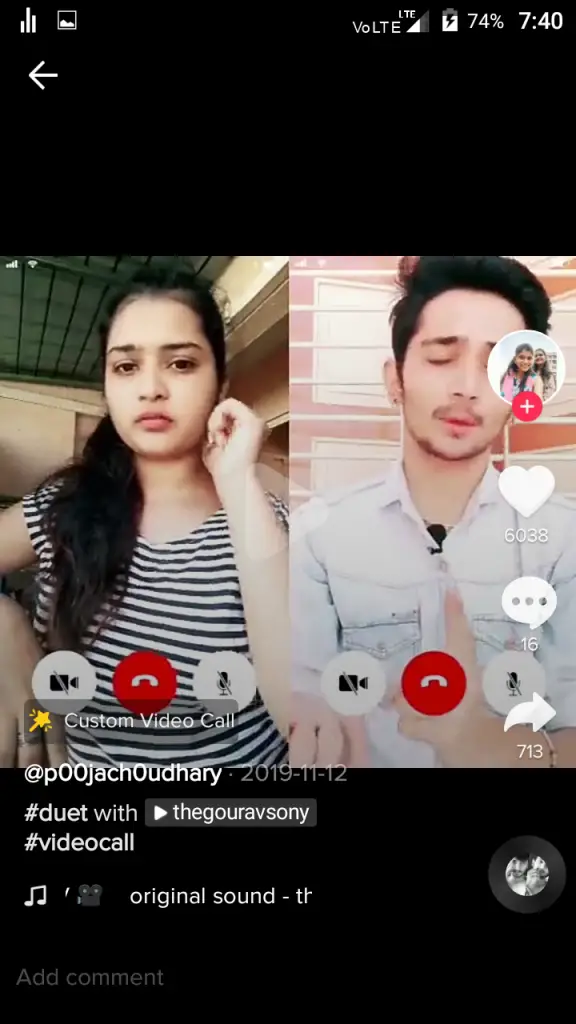 You must have seen two creators together in the same video on TikTok. This is called duet videos in which you have to duet with another TikTok Creator and videos of this type go viral very quickly on TikTok. Duet videos must also be made.
Create Magic videos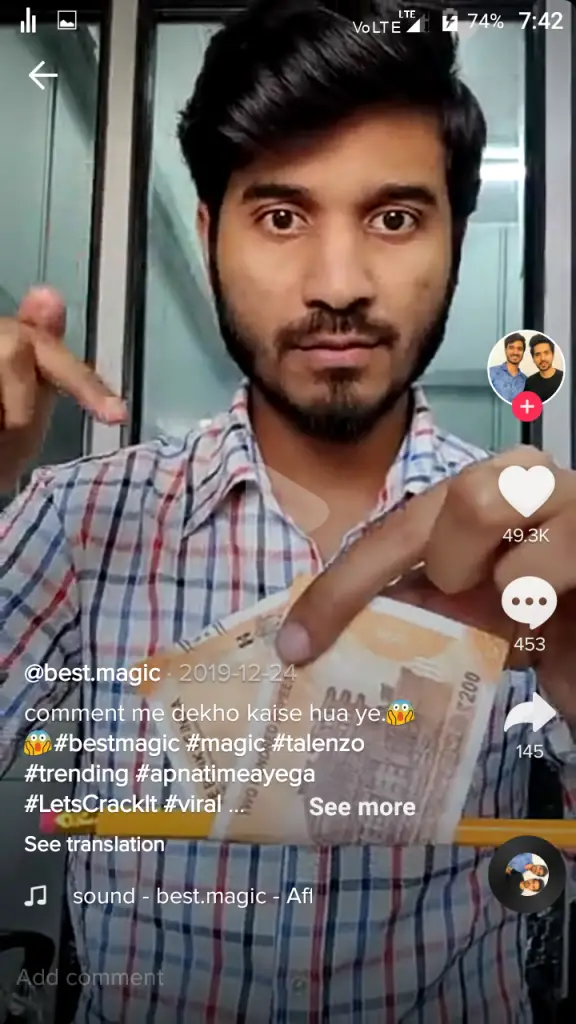 If a video gets the most attention on a TikTok, then it is magic videos. You must have often seen whenever we see a magic video on TikTok, then suddenly get attracted to it, due to which people watch this type of video again and again and also share it with their friends.
Pencil Sketch video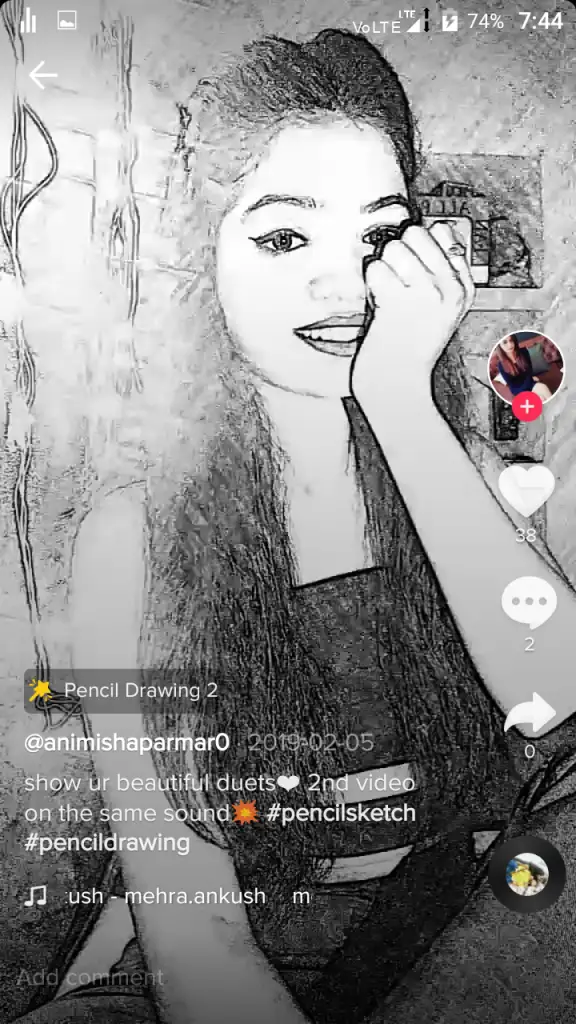 If you want to grow your TikTok profile very fast, then you must make pencil sketch videos because videos of this type like to watch a lot of people on TikTok and making these videos is absolutely simple even without any software. You can make a good pencil sketch video by drawing with a simple pencil and editing it.
Mimicry videos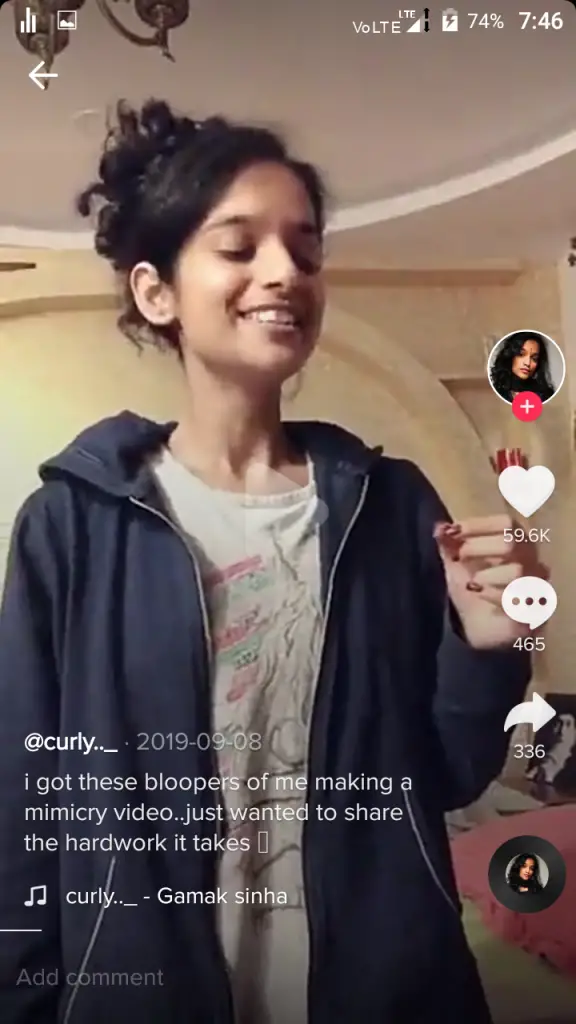 Videos of this type are very funny in which we have to mimicry a celebrity or a cricketer and actor and when we do a good mimicry, people watch these videos more carefully so that they enjoy it a lot. This type of videos goes viral very quickly.
Facts videos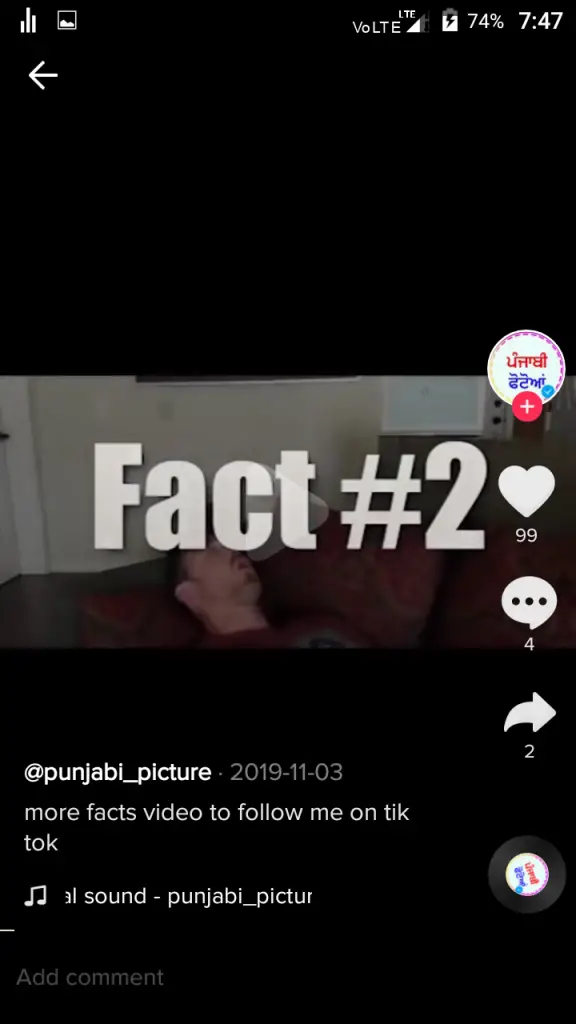 In Facts videos, you have to tell people about some unintended fact that they will listen to and get to the square so that they will like your video as much as possible and also share that fact video with their friends so that your video will become very popular very soon and in a very short time.
Conversation videos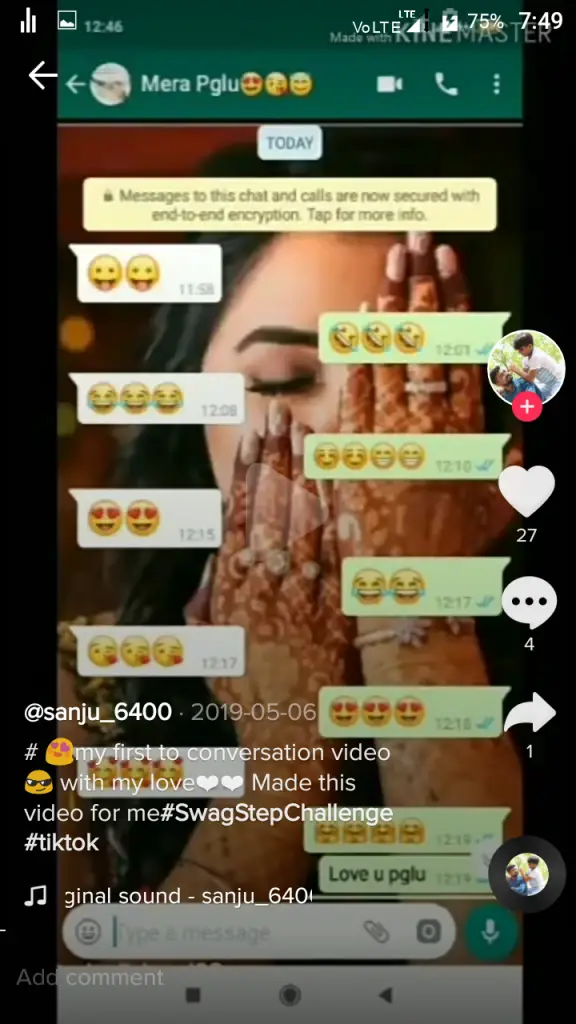 In these kinds of videos, two people are having some interesting conversations that people like very much because in such videos people share a lot of things related to their daily life by talking to the other person. Which we can tell people by connecting with our life, so these videos are very much liked.
Movie Dialogues videos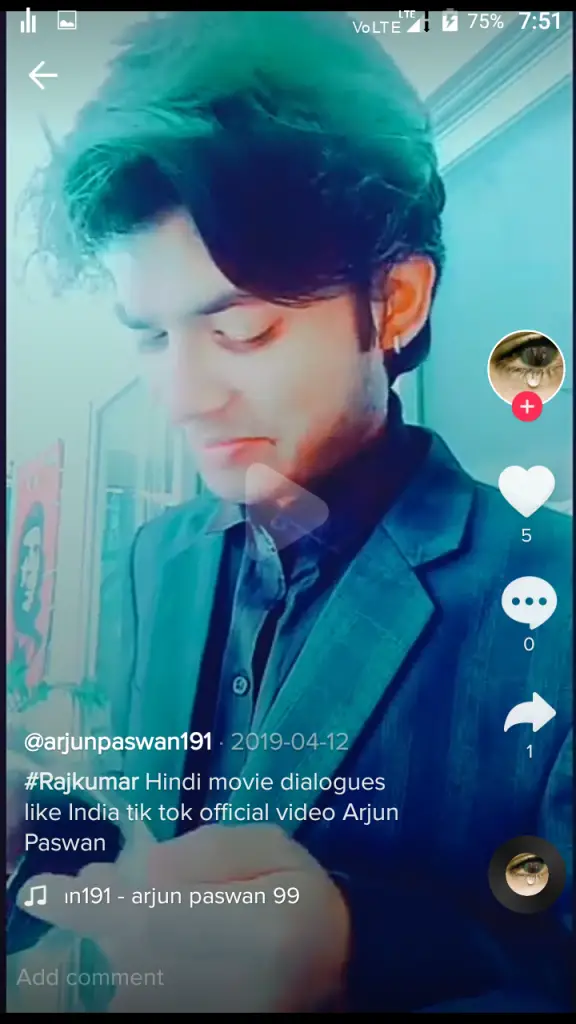 If you have the talent to say good dialogue, then you can create amazing videos on TikTok because people like the videos with a lot of dialogue on TikTok and these kinds of videos are very popular on TikTok.
Trending TikTok Effects videos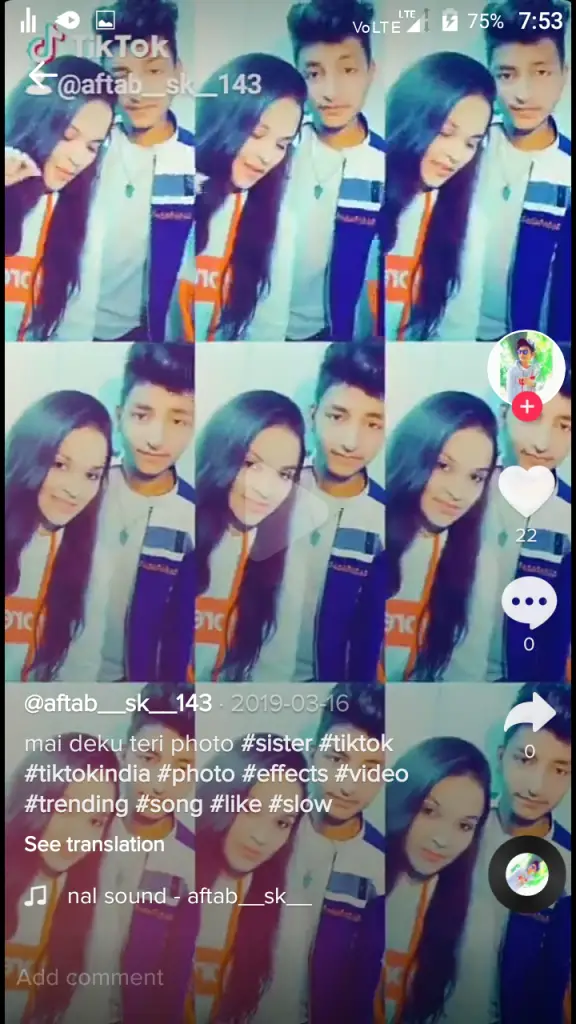 Trending TikTok Effects video link
If you do not use many types of effects in your videos, then from today onwards, start using trending effects in your TikTok videos to make your videos interesting because people who have more effects in videos Like to watch more effects TikTok videos.
Trending TikTok Hashtags videos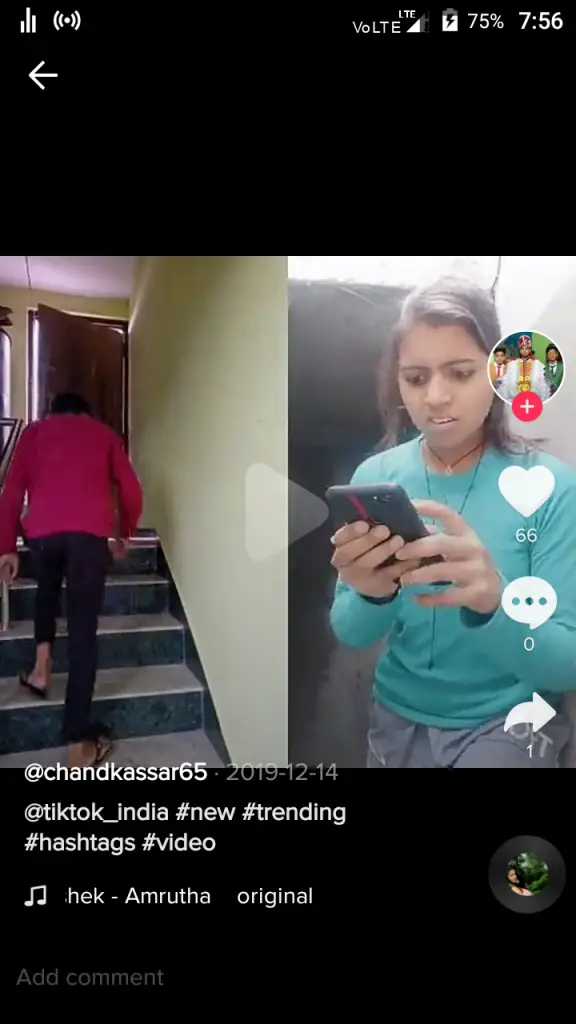 Trending TikTok Hashtags video link
Just the way you use trending effects in your TikTok videos, you must use trending hashtags in your videos because whenever you create trending videos, they become viral very quickly, causing your TikTok profile becomes very popular between people.
Questioning videos for Engaging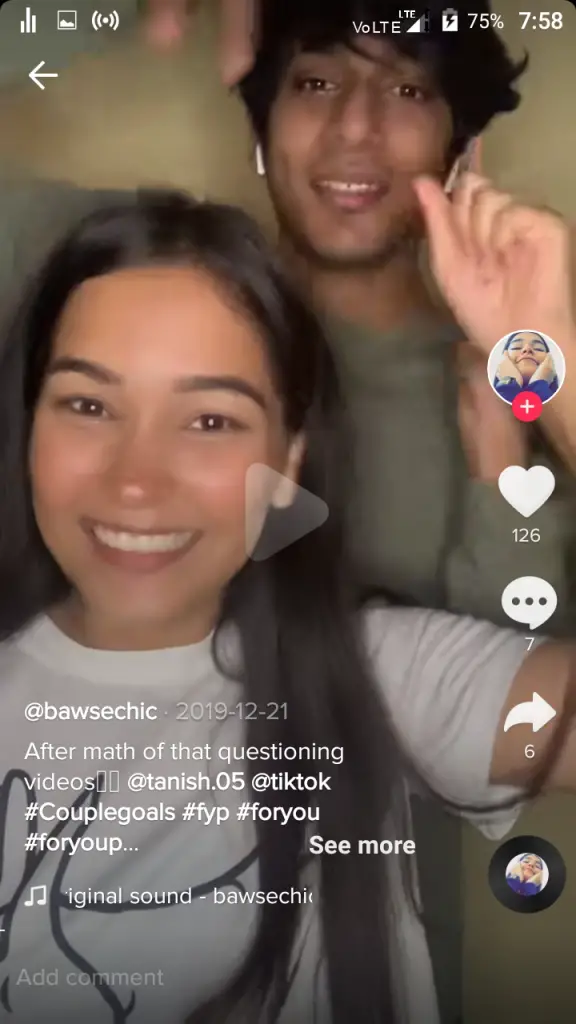 If you ask people a few questions in your videos, then people get more attracted to your videos, which increases engagement and TikTok starts promoting your videos on its own, so that your videos reach more and more people and much more Quickly goes viral, that's why you should definitely ask questions in your videos.
Educational videos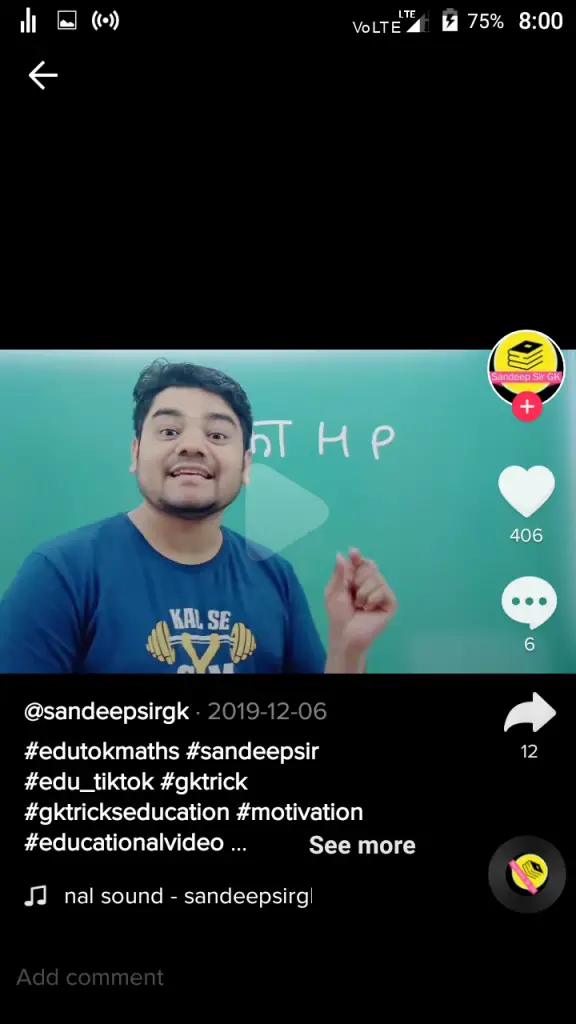 Nowadays, many people come to learn something about TikTok, so you must make educational type videos in which you can teach people some new things, which also increases people's knowledge.
Fast speed videos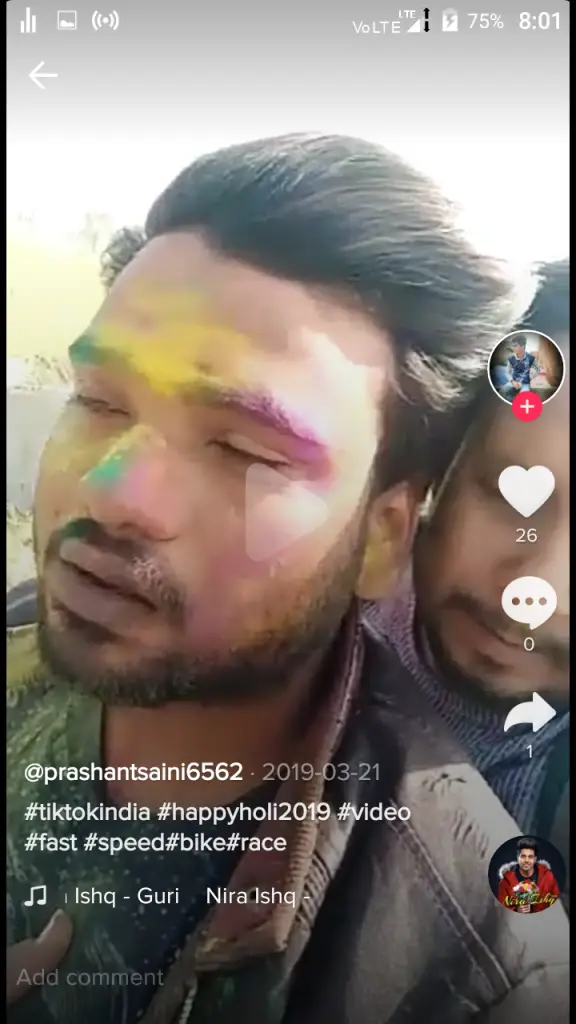 You must use the fast effect in your videos because it is very amazing, which makes your video even more eye-catching and interesting. When you make a fast speed video, people like to watch it more and it Watching with full attention, videos like this are also very popular among people.
Cartoon voice videos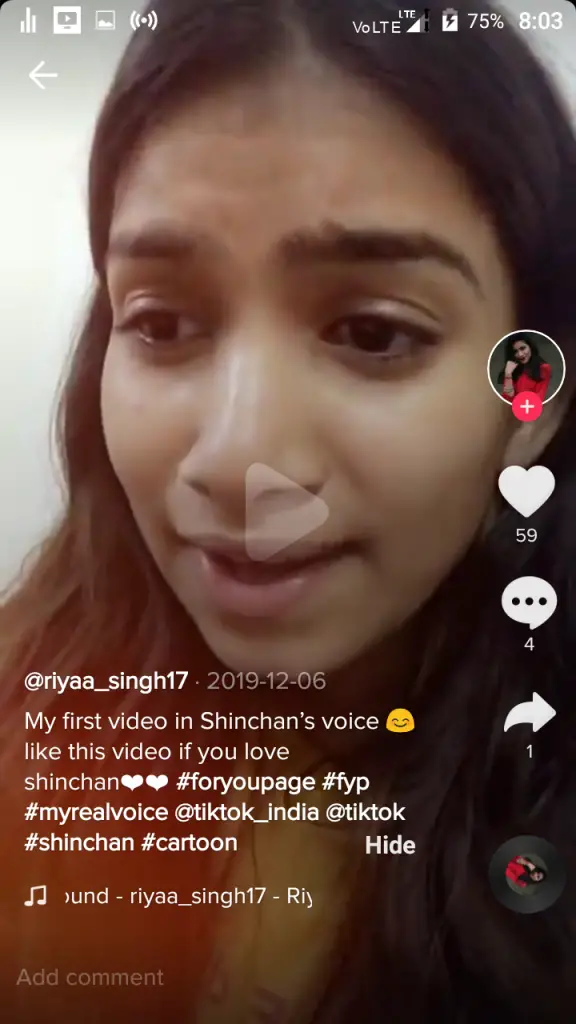 If you know how to make a funny voice, then you can make a very interesting cartoon voice video and upload it on your TikTok. Such videos are very funny and attract more people and those who watch such videos People are very much due to which their sinfulness is also very high among people.
Gaming videos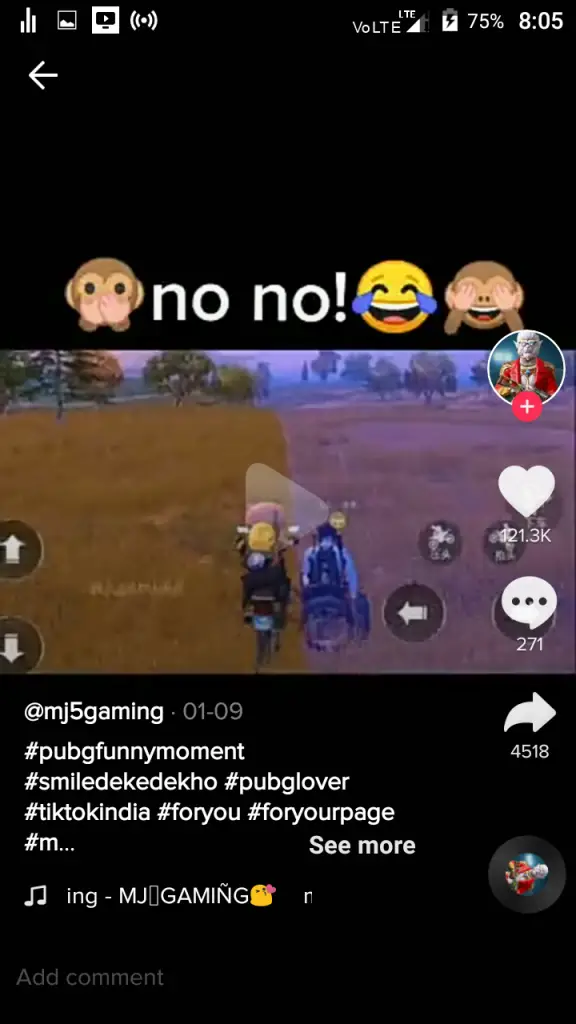 You must have ever seen gaming videos on TikTok. Nowadays people have started making a lot of gaming videos that people like very much, so you should also create gaming videos and upload them on TikTok because people like videos of this type.
Funny Animals videos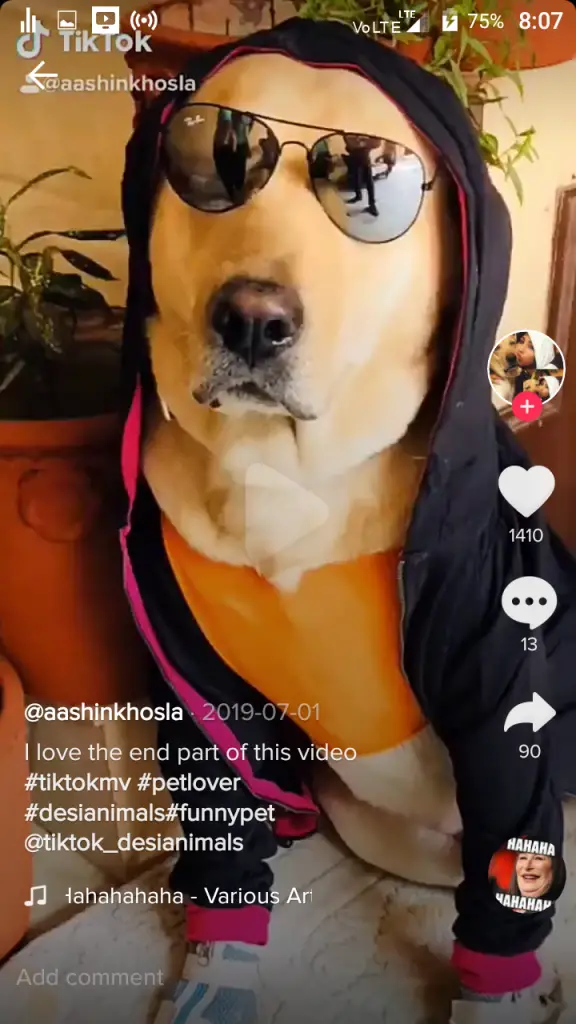 If you make videos on TikTok, then you must have seen videos of some funny animals at some time and people like these videos very much because these videos are much more fun that will attract the attention of people. So that person likes them more and more.
Make Challenging videos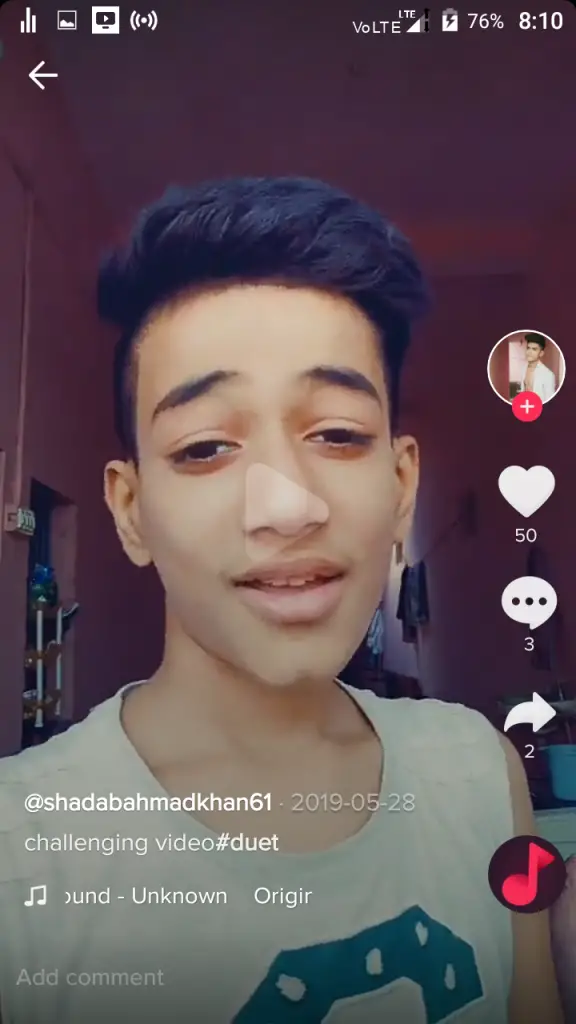 If you create a challenge in your TikTok videos, then people also share your videos with their friends to complete such a challenge, which makes your video go viral very quickly and also become very popular among people. That is why you should make a challenge in these videos.
Make Reverse videos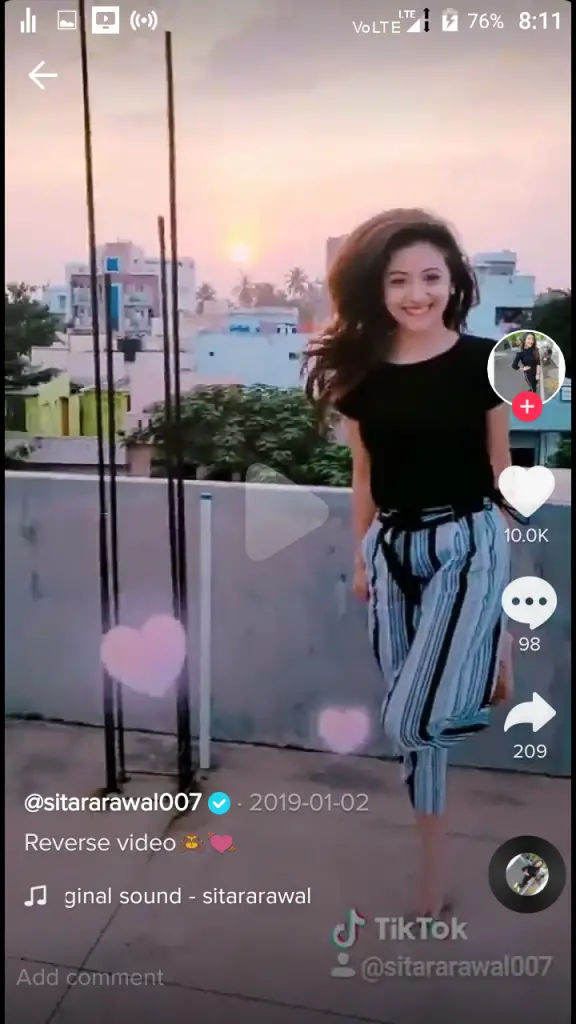 You must have seen reverse videos on TikTok. Whenever you do some act in these videos when that act is reversed, then it appears to people in a different way which looks like magic, that's why it Videos people like very much
Create videos on Events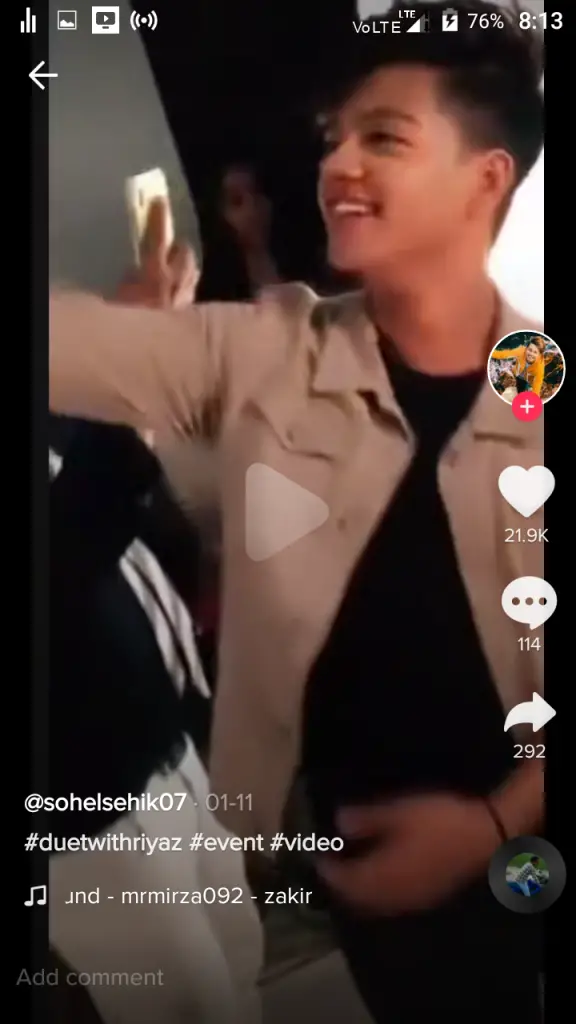 There are always some events on TikTok and the people of these events keep making new videos as well. Let me tell you that the most viral videos are made on top of the events which go viral very quickly, that's why you also get events Videos must be made.
Popular song mixing videos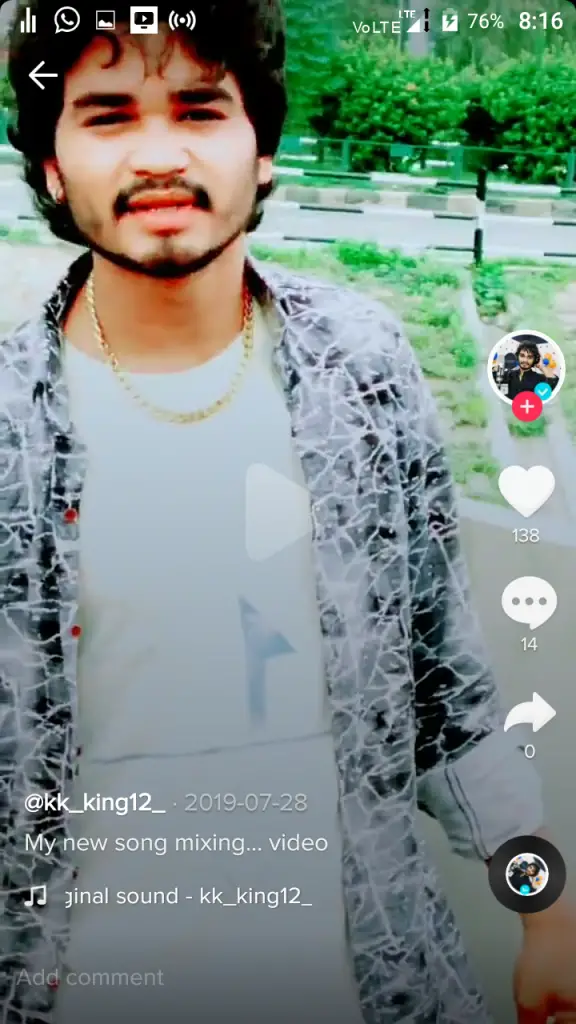 Popular song mixing video link
New song videos are uploaded daily on TikTok, that's why if you mix some popular songs and make your own video then people will like it very much so that your video will become viral very quickly and brother very quickly among people It will also become popular, that's why you should try to make videos of this


Celebs Videos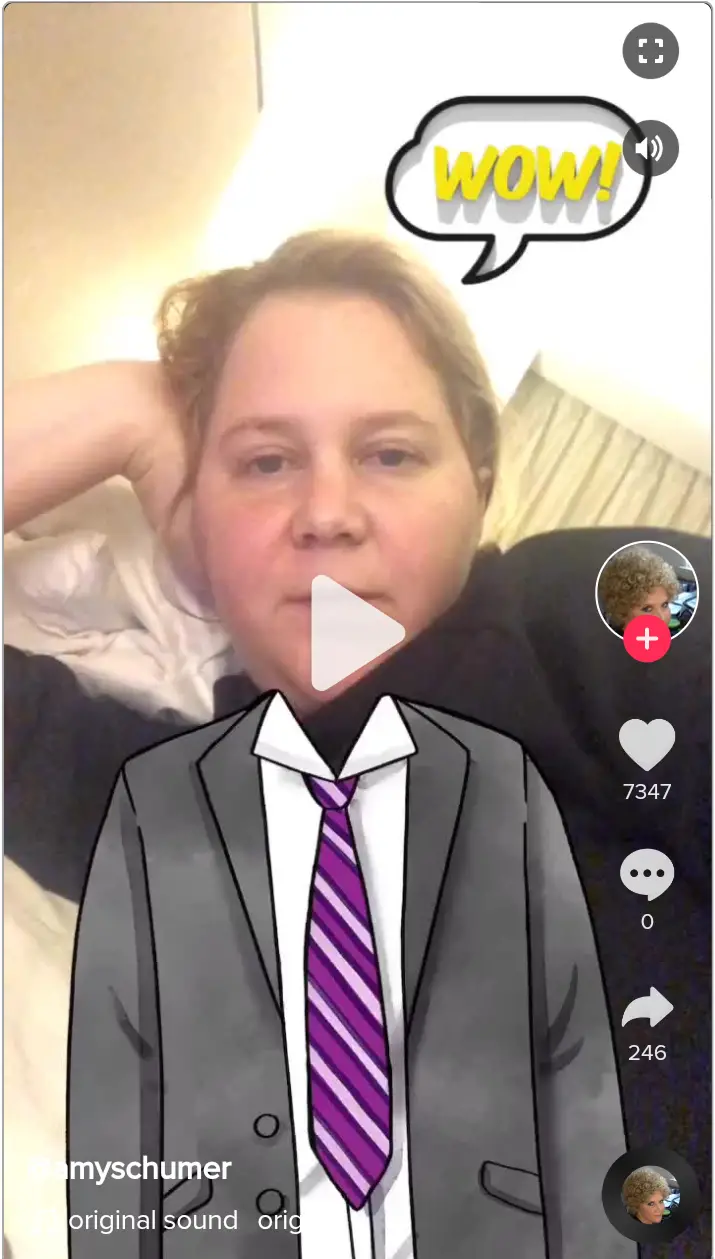 Celebs Videos link
From Amy Schumer to Cardi B and the aforementioned Fallon, celebrities are more frequently using the network as its mainstream awareness grows. This will no doubt come as an enormous relief to ByteDance, who will look to position themselves as a conventional social media platform and shake the tag of being the 'New Vine'. Vine was famously overly-reliant on its biggest community stars and more or less collapsed when they jumped ship.
Having an established presence of conventional celebrities—many of whom use the platform much like Instagram Stories—will do wonders for widening the reach of the network.
CosPlay Videos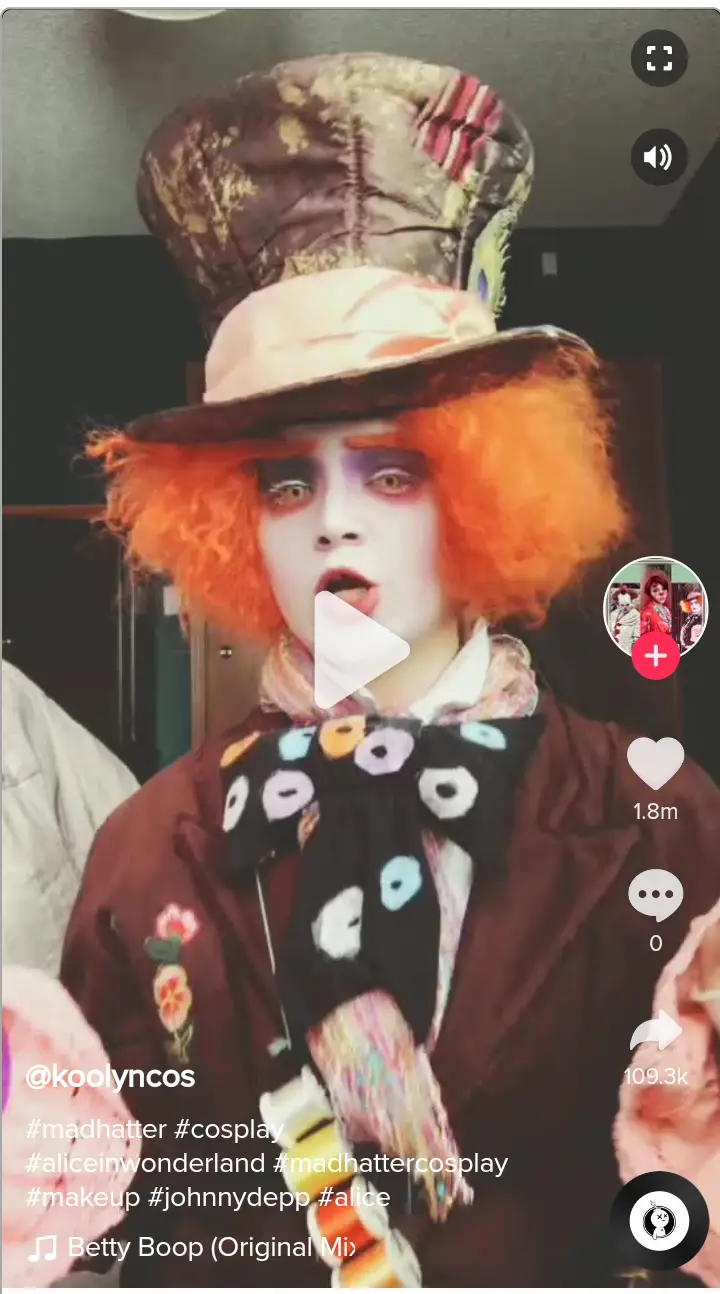 CosPlay Videos
What marks TikTok out is the ability to showcase Cosplay in a short, ordered, video format—it can help bring cosplaying to life. With a young audience (nothing against older cosplayers, of course), TikTok is fertile ground for creatives to show off their costumes to the world.
From Lara Croft to Spider-Man, people are showcasing their cosplays in new and inventive ways through TikTok's features. There's no doubt that there's a huge audience for the content, nearly 5 million cosplay posts and over 12 billion views between them speaks to how massive this trend is within the community.
Twins Video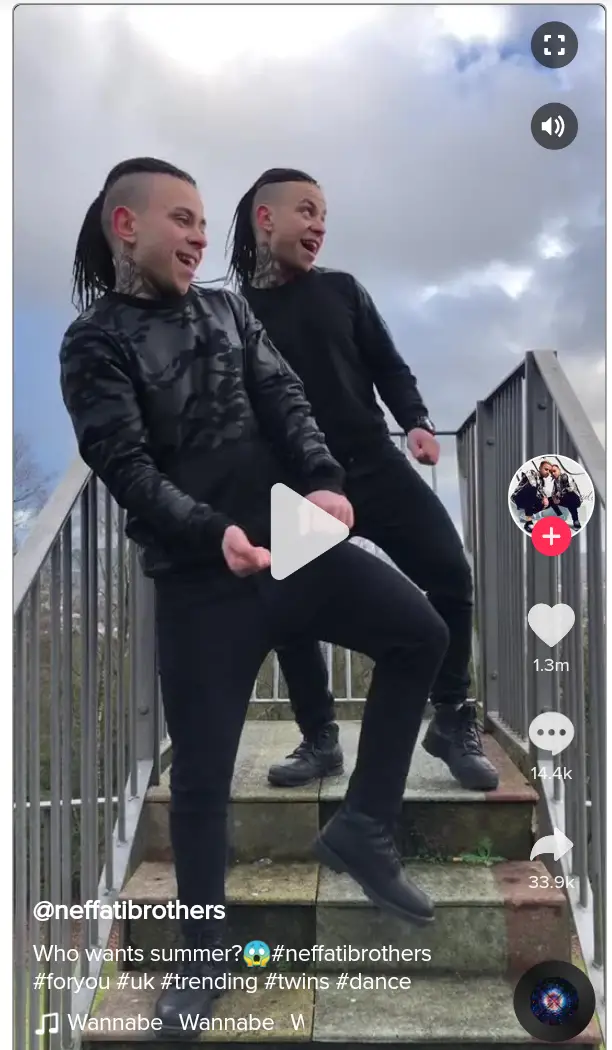 Twins Video
On TikTok, this theme counts as the exact opposite of the sibling rivalry content that can usually be found online. The trending hashtag #twins is huge, with 1.8 million posts and

 
9 billion views
 

of videos featuring it.
Expect to find twins dancing together or performing some kind of content in tandem, whether it's soccer or comedy, it's definitely a trend that's here to stay for the time being.
TikTok is quickly becoming the go-to platform for this kind of collaborative content. With YouTube prioritizing longer-form content, apps that afford their users the opportunity to create short-form videos for a large community will thrive. For this particular trend and others like it, it's easy to see why TikTok is seeing so much activity among creators and viewers.
Conclusion
Finally, I hope that these "TikTok video ideas" will be helpful for you. If you liked this post, then please give us your feedback in comment and share it with your friends.
FAQs:
Which is the best Tiktok Idea to make viral video on Tiktok?
Slow motion Tiktok video and Diet video is the best Tiktok idea to make a video viral.