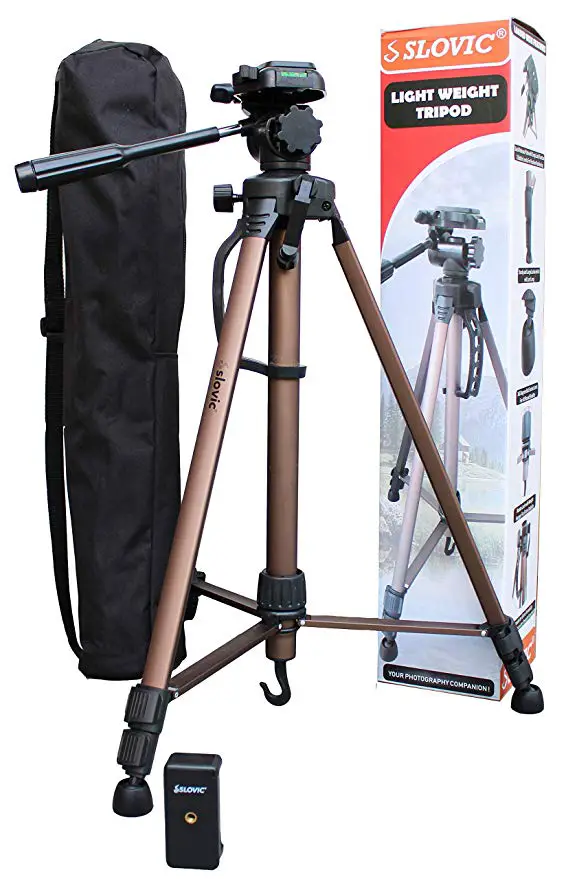 This tripod is by far the most value for money product when it comes to its build quality and overall performance, it best suits the needs of both personal and professional people and it is also a great choice for phone and DSLR. let us read more about this tripod and throw some light on the features that make it great for phone and DSLR.
Also Read:-
Key features of SLOVIC Tripod Aluminum (Also great for phone and DSLR):
This tripod comes at a price of 1399 rupees which makes it an affordable tripod, talking about its dimensions, this tripod has dimensions around 61 x 11 x 11 cm, it is of 20 inches and can be extended up to 60 inches. It weighs around 1 kilogram and the thing which makes it different from any other tripod in this price range is the fact that it comes with a 3 months warranty which makes this brand more trustworthy than any other brand in this range. Comparing to any other tripod this tripod is also very lightweight it is an awesome choice for anyone who wants to make good quality videos for tiktok or youtube using smartphone or a DSLR.
Conclusion:
If you are someone with a good budget and want to buy a professional tripod then SLOVIC Tripod Aluminum is definitely made for you, you can definitely go for it. It is totally recommended by our side.