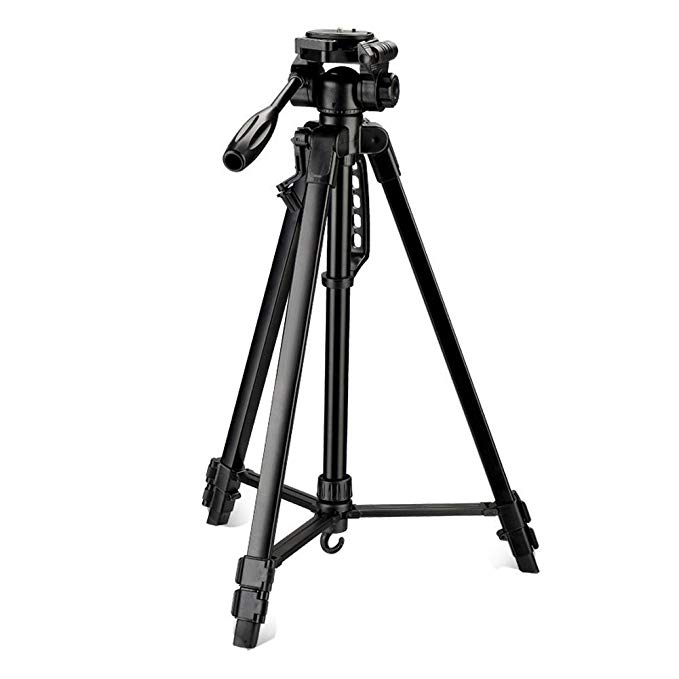 If you are an advanced tiktoker or video maker, then hands down Digitek DTR Tripod is the best tripod under 1500 for making tiktok, not only it is stable and adds magic to your videos but it also looks very stylish in its black color, which gives it a very professional look, let us know about other features of this tripod.
Also Read:-
Key features of Digitek DTR Tripod (Best tripod under 1500 for TikTok):
Most of the Indian video makers trust Digitek DTR Tripod in terms of build quality, stability, and rotation. It comes at a price of ₹1440 which is a bit high but the features that Digitek offers make it perfectly reasonable. It is around 24.2 inches in height and can extend up to 67 inches and another interesting thing is that it comes with a one year warranty from Digitek which makes it an even better choice for professional uses. It comes with a tripod bag, a ball head and of course the tripod itself, its dimensions are 61.5 x 10 x 10 cm. It is totally the best choice for making tiktok or youtube videos on both smartphones as well as cameras.
Conclusion:
If you are someone with a good budget and wants to make awesome content for youtube or tiktok then Digitek DTR Tripod is the best tripod under 1500, it has got attractive looks, it is durable and comes with a one year warranty. It is surely recommended by our side for anyone whether professional or personal use.