There are unlimite applications that help users to hack someone's text messages easily but picking the right option is not an easy thing to do. We all can do it without much trouble if we have some know-how about the right tool and have access to it.
For professionals it is really simple because they have some idea which apps are the best ones and which one you are supposed to pick. All of these have different features but obviously one should go for the one that has better advanced features to offer.
In case you are one of those people who are looking forward to one of the best solutions through which hacking someone's text messages is possible secretly then this is the best place for you. Here we are going to let you know what you need in a good text message hacker.
Why Spyic to Hack Someone's Text Messages Secretly
Spyic is known as one of the smartest mobile phone monitoring tools that helps you in hacking someone's text messages without any trouble. The best thing about this app is that everything is done secretly and no one would be able to find out that you are behind spying.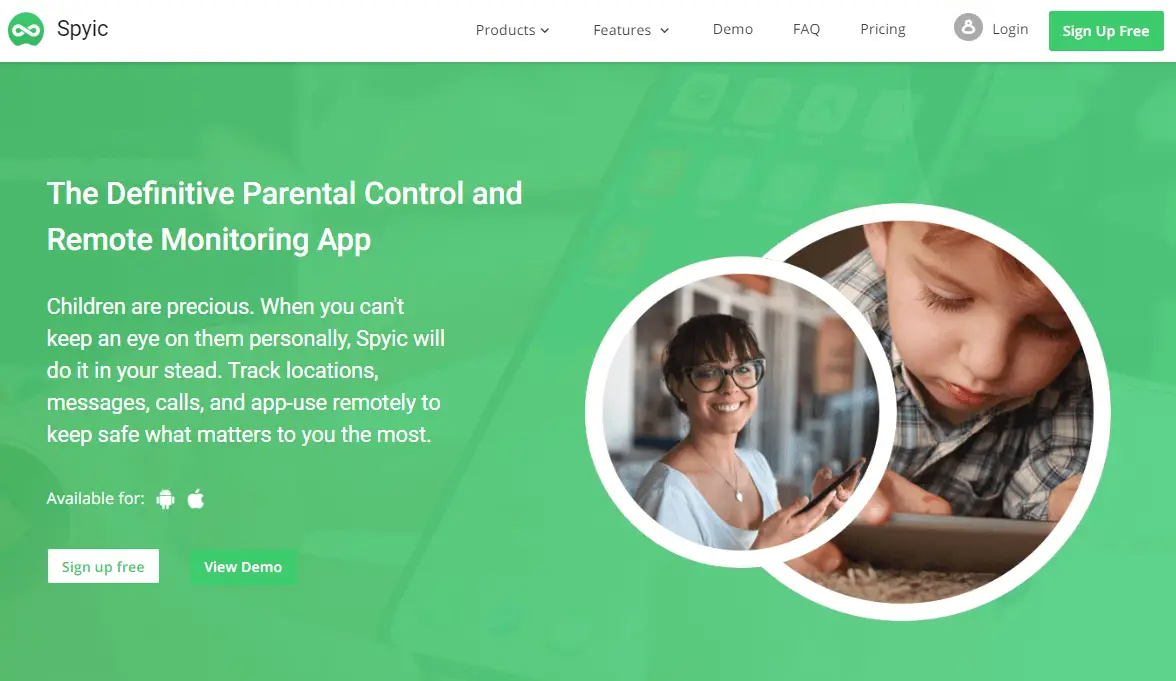 By using Spyic you can get to know how to hack your boyfriend's phone without having it as the remote processing makes it way to demanding all over the world. There are millions of users who prefer this app because of its features that stand for itself among numerous other options.
There is no need to touch the phone and you can secretly keep an eye on with a long distance. Everything is done remotely so if you are from miles and miles away from the spied device, Spyic will easily work.
Apart from all of that Spyic has many other functions that cannot be ignored, so just have a look at the following ones to find out what it has for you to offer.
No need to Jailbreak and Root
With Spyic there is no need of jailbreaking and rooting because this application works without both of these features. Jailbreaking and rooting take a lot of time, energy and technical familiarity so mostly people would find it annoying.
By using Spyic you can make your hacking experience way too much fun as it gets really simple and easy.
User-Friendly
Spyic is user-friendly and works quite well with any kind of operating system. It doesn't matter if you have iOS or Android, Spyic will work with both and doesn't leave anything complicated at your end. In case you are new to such tools then Spyic is the best deal for you.
In case you need to hack someone's text messages on android then you need to install the application in the spied phone first. After the process of installation ends you will see that the app has disappeared from the screen and started working in the background.
Spyic doesn't drain the battery and consists of a really small size so there are no worries. Nobody would be able to find out that you are behind hacking or anything suspicious. For iOS there is no need to install anything because here only iCloud account details of the spied device are required.
Stealth-Mode
There are no second thoughts about the fact that customer's privacy is the main concern of Spyic and that's the reason this application works in stealth-mode and lets you do all your hacking activities with safety.
Social Media Accounts
Apart from allowing you to read text messages secretly this app allows you to see contact numbers, names, gives you access to all social media profiles including Facebook, Snapchat, Twitter, Instagram, WhatsApp and many others, let you see images, location, videos, check browser history and a lot more.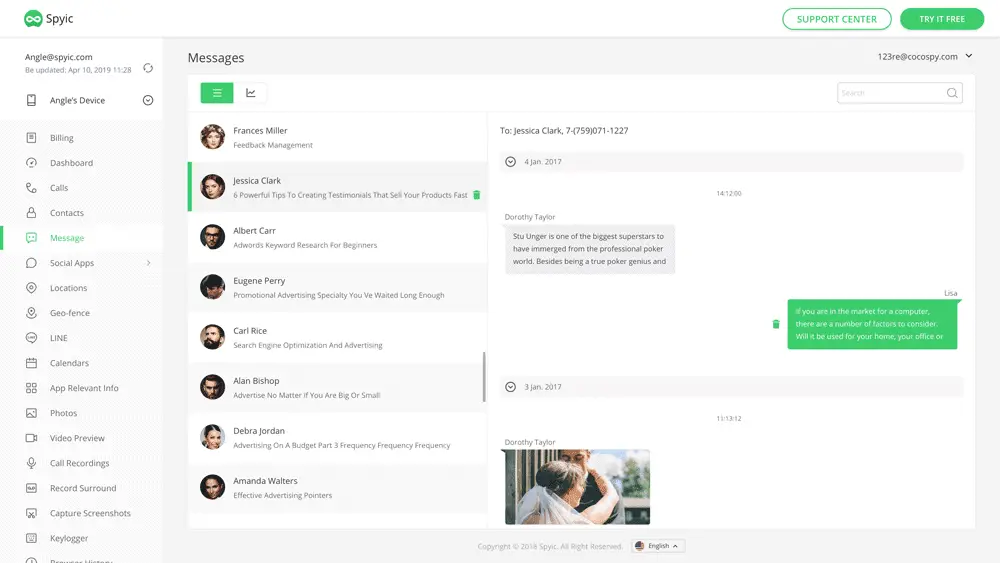 Web Based-Interface
Spyic's dynamic web-based interface allows you to use this amazing application with the help of any browser. You don't have to gain access to a certain type of browser to use this software and this is another great thing about it.
Keylogger
Spyic's keylogger lets you keep track of every single key-stroke that has been made on the spied phone easily. This is all because of its strong in-built system that allows you to monitor the spied device's complete activities without bothering you.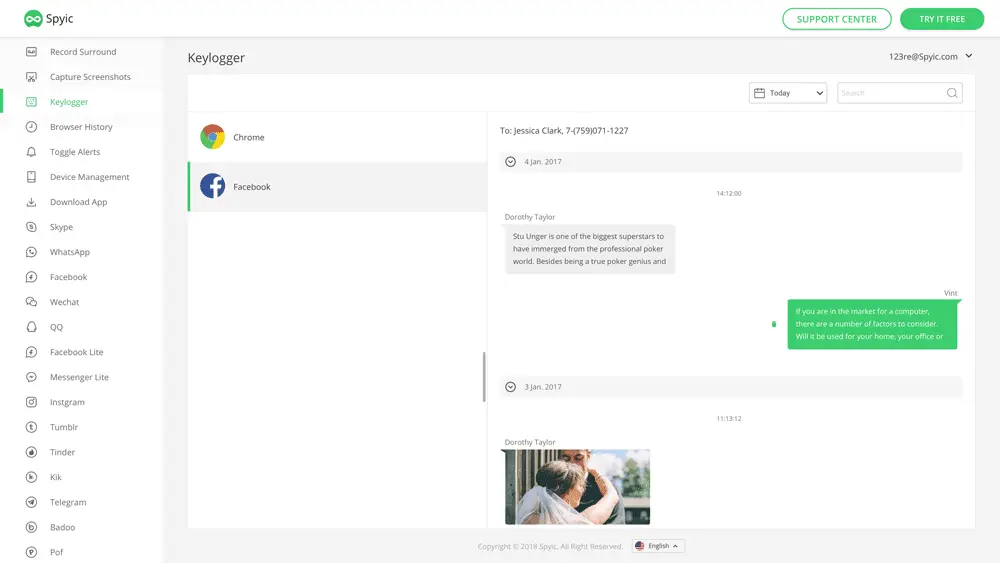 Everything that the owner of the spied device types, sends, and receives through his or her device will be recorded and you will get a complete report about the whereabouts.
Hacking Someone's Text Messages
Step 1: As the first step just visit the official website of the Spyic and sign up for a new account.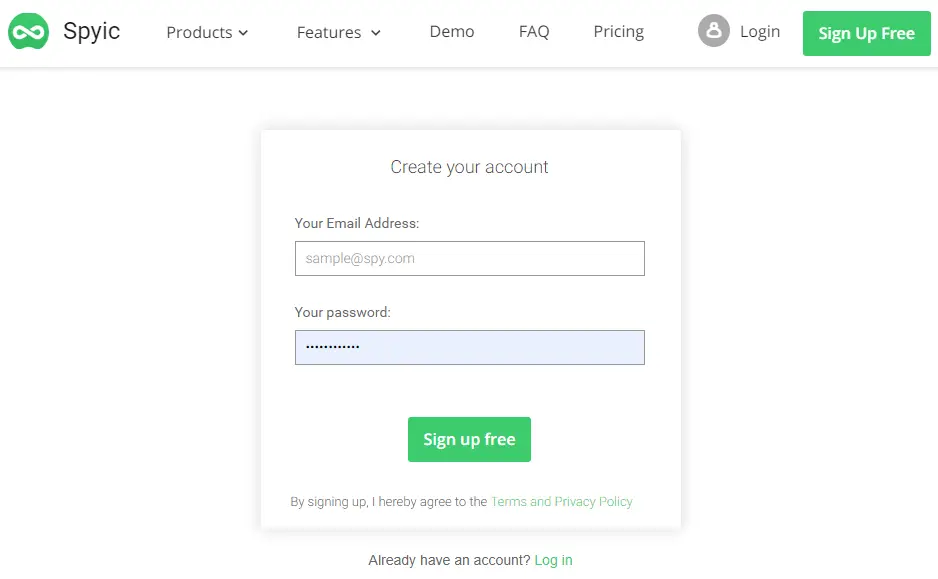 Step 2: In case you need Spyic for an Android device then you will require to download the app on the spied phone. Follow all the commands and give the application necessary permissions that are vital for it to function properly.
If the spied phone is an iPhone then there is no need to install anything. You will just require the iCloud account details of the phone.
Step 3: When you are done setting up the app, log on to your Control Panel on your remote device from where you will see the dashboard.
From here you can continue to the Messages section to view text messages that are shared. You can also see the contact information and the media files that have been exchanged.
Conclusion
We hope that this piece of information would be enough for you in getting to know about the right spy app that helps you in hacking someone's text messages secretly. Just go for it as we hope that you will not find anything better than this amazing tool.
Spyic has all the advanced features that are available in all the best spy applications. We hope that you will not find anything better than this beacsue it has everything that we need in a good spy application. Just go at the official website today and pick your preferred subscription plan now.