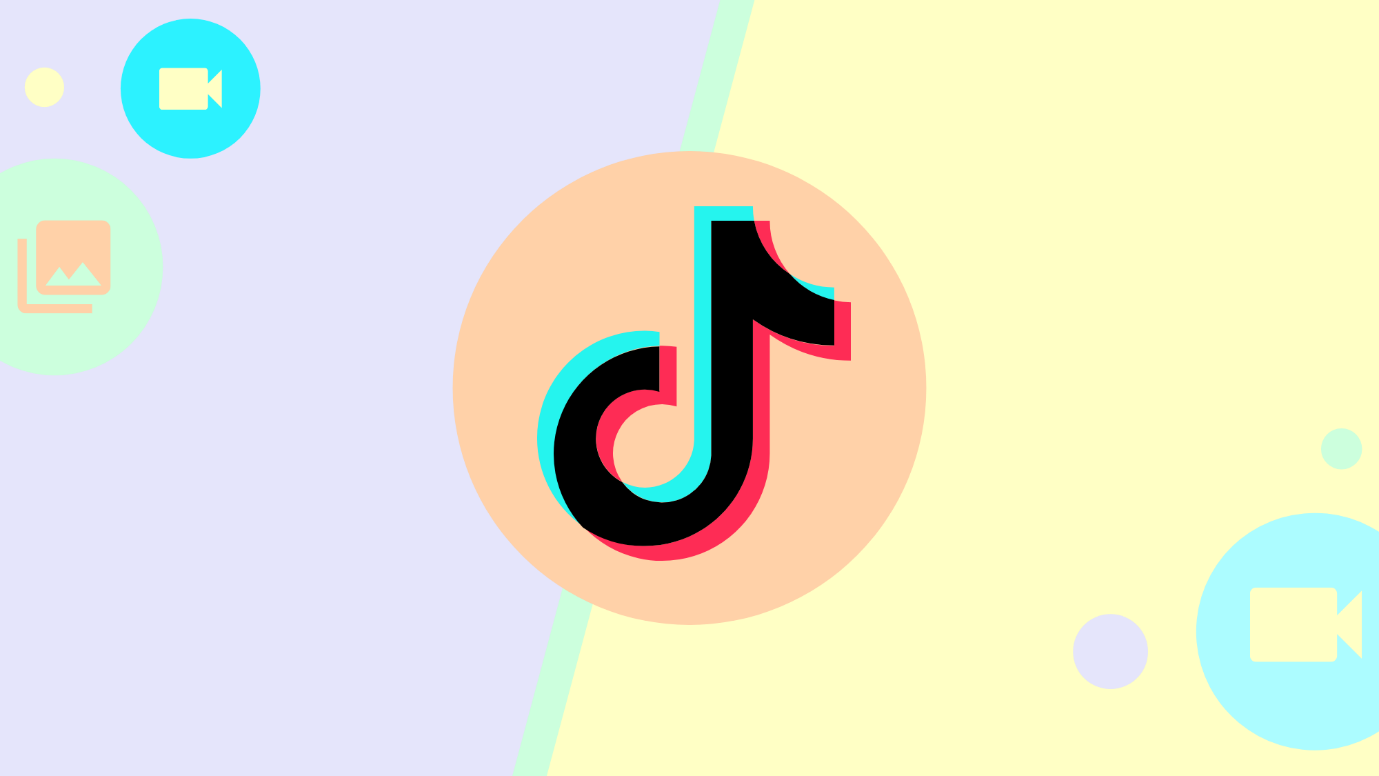 TikTok is essentially a video-sharing platform but that doesn't limit users from sharing captivating photo slideshows with audience.
If you have some amazing photos in your phone's gallery, then creating a stunning photo video for TikTok is just a few taps away. In this article, we will show you how to make a TikTok video with photos on the TikTok app.
In addition, you'll learn about a powerful tool to make a TikTok video with photos as well as add breathtaking effects and filters. Sounds exciting, right?
Let's cut to the chase!
Part 1. How to Make a TikTok Video with Photos in TikTok?
The default TikTok application allow users to combine multiple photos to make a video. Users can add a maximum of 35 photos from the phone's gallery to create a slideshow video. What's best is you can easily apply TikTok effects and filters to this photo video.
Before starting, be sure all your photos are present in the phone's library. Then, follow the below steps to make a video:
Launch TikTok on your smartphone.
Tap the "+" icon in the center and the app will show the camera screen to record yourself.
Here, tap "Upload" at the lower-right corner to enter into your phone's gallery.
Under the Image tab, select all the photos you want to include in your TikTok video. Tap Next to continue.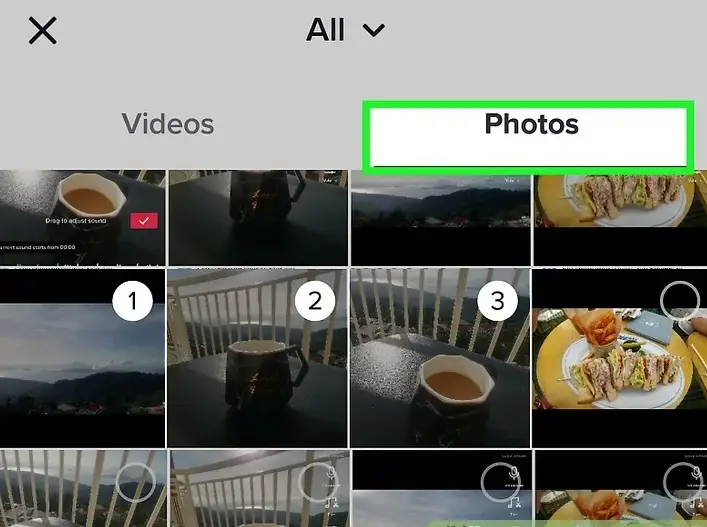 TikTok will ask you to add music, filters, or any edits if you want.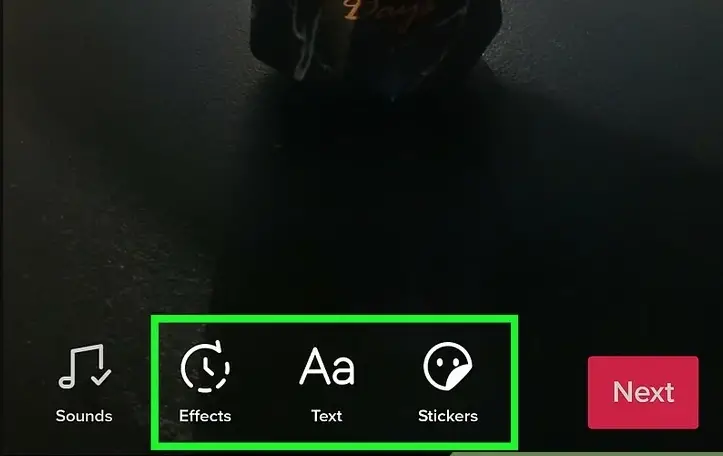 Then, you can also choose the Transition format, horizontal or vertical.
Finally, tap Post to upload your photo video to TikTok.
Part 2. How to Make a TikTok Video with Photos in HitPaw MiraCut?
While the official TikTok app lets you make a video slideshow but it lacks basic editing features. Using a professional photo slideshow maker like HitPaw MiraCut gives you more control over the editing process.
It is specifically designed to allow users spruce up as your photos with creative text, aesthetic transitions and filters, and tons of amazing stickers. Plus, you get to add the background music of any sort to make your videos appealing to audience.
One of the strengths of HitPaw MiraCut is a huge library of trendy templates it offers to the users. TikTok doesn't provide any templates to users but with this app, you can easily add a perfect template to your video to make it unique.
Just find a template that goes with your theme, be it Beat, Slowmo, or Effect, and create a photo video with magical effects. The good news is these templates are automatically updated to make your videos super cool.
After creating photo video, users can directly share the video on TikTok in either 720p or 1080p. Now, you can make as many photo videos as you want and share them on TikTok without saving them in your camera roll. Aside from TikTok, this Instagram video maker also lets you upload the video to Facebook, Instagram, or Twitter.
Check out how to make a music video using HitPaw MiraCut:
Step 1. First of all, install the app from the Google Play Store.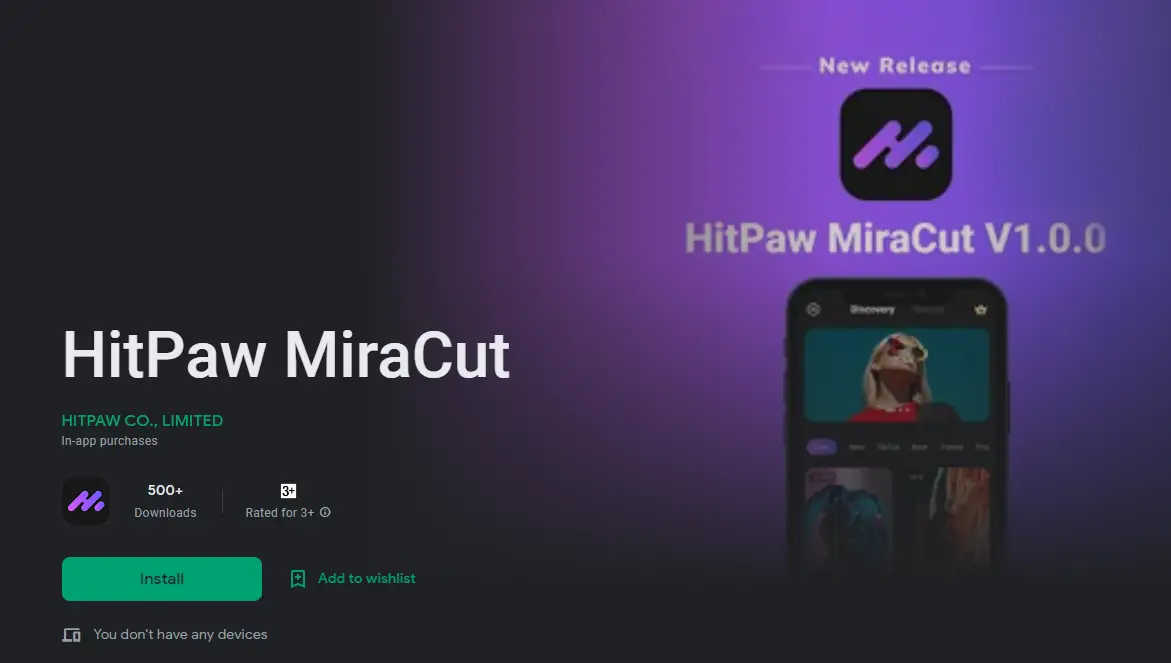 Step 2. Launch HitPaw MiraCut on your phone, and choose a template you like.
Step 3. After that, import all the photos and the program will automatically make a photo video and sync them to music.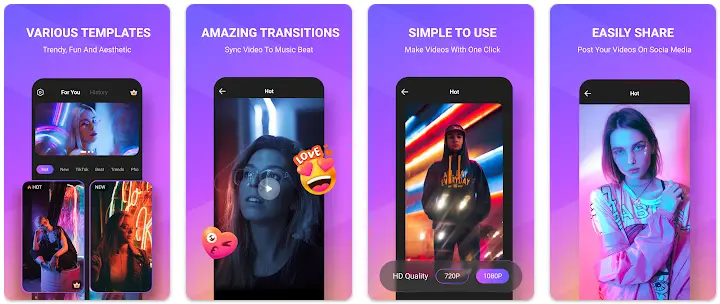 Step 4. Add any transitions or filters you want to add.
Step 5. Finally, share the video to TikTok in HD.
That's how simple and easy it is to make a stunning photo video using HitPaw MiraCut.
Conclusion
That brings us to the end of this guide. A video recording may not always convey the idea that you want to tell. That's why many users love to make a TikTok video with photos and delight the followers like never before.
You can create a photo video with the official TikTok app but we suggest you to rely on HitPaw MiraCut to get the best possible results. This professional photo maker app offers you tons of templates, transitions, filters, and stickers to bring your photos to life and create a wonderful video in a jiffy.
For any queries related to our product, feel free to contact us.