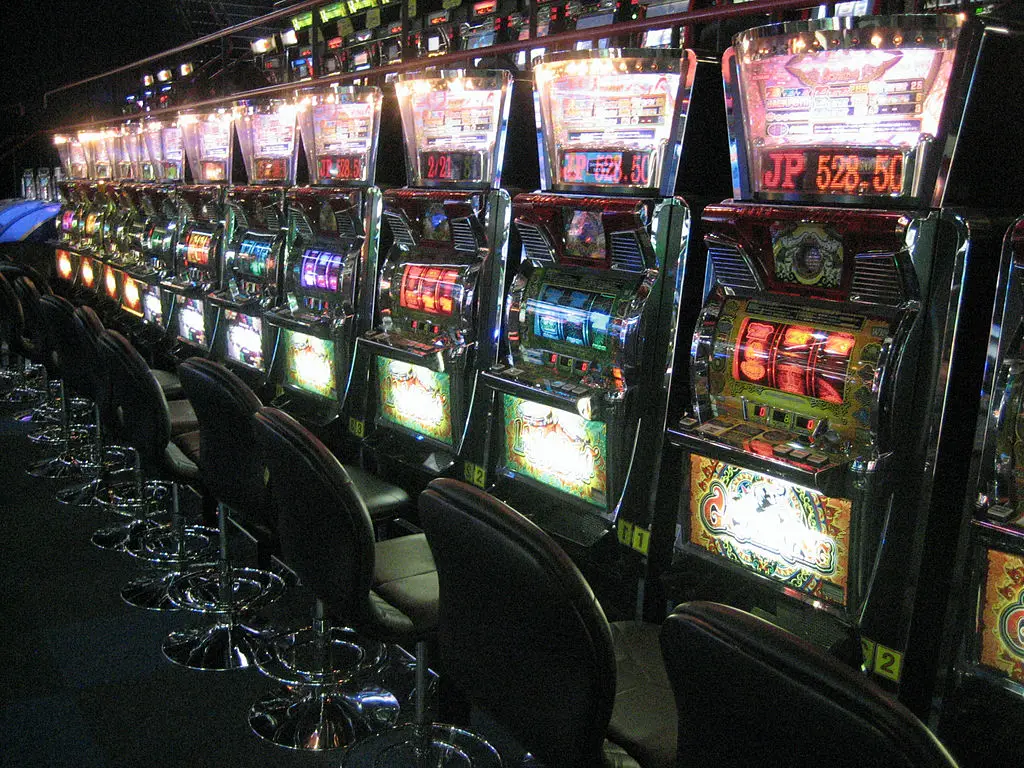 Have you ever looked at all the money going in and out of slot machines and wondered how much the casino makes in profit? 
These games have been hugely popular for a long time and the arrival of online slots has allowed far more people to try them, but what are they like in terms of profits?
Different Machines Are More or Less Popular
The first factor we need to take into account here is where the slots are located. It's easy to imagine that a machine placed in a prominent location in a major casino in Las Vegas or Macau will take in more cash than one that's tucked away almost completely out of sight in a casino with fewer visitors.
Then there are the online casinos, some of which are more popular than others. These sites have the advantage of allowing numerous players the same slot as once, so a really popular game could take in far more bets than others.
If we look through an online slots site, we can see popular games like Mythic Wolf, Golden Buffalo, and Genesis Island. These are slots that have earned a great reputation through reviews and word of mouth, so you can expect to find a lot of people giving them a try at one time.
While you can't physically see a line of people playing these online games, some virtual casinos have a popular or hot section in their lobby where you can see the titles that are most in demand right now.
The Effect of the RTP
Let's say that you're looking at a really popular slot. The amount bet on it is surely going to vary a lot. Maybe far more people play it at the weekend than during the rest of the week. There might also be certain times of days when it gets more popular. So we probably need to think in terms of weekly or monthly averages.
However, before we go that far, we need to think about the return to player (RTP). This is the percentage of the amount wagered that gets given back to players in payouts. Now this amount varies between slots but it's usually somewhere upwards of 90%.
So, a machine that takes in $1,000 should keep up to $100 of that money and pay out the rest. But this RTP is worked out over a vast number of games, meaning that we again need to look at averages.
For example, if it has a huge jackpot then it might pay out more than it takes in on the days that it's triggered. But on other days it'll earn more than it pays. The risk for casinos is that an unpopular slot might pay out more than it takes in.
Imagine someone plays a slot machine and wins a big profit so they walk away with more than they put in. If no one else plays that slot for the rest of the day, then it's going to end up with a loss on it for the day.  
On the other hand, a hugely popular game should get close to the calculated RTP because so many spins on it are played, allowing the results to average out. This makes it easier for a casino to work out how much to expect from it each day or week.
Some Figures from Online Research
We could start by looking at the profits made by online casinos or slot developers, but this doesn't give us an accurate figure as you might think. The reason for this is that their profits cover a huge range of games, all of them giving different amounts of profit.
Casinos have blackjack, roulette, and poker as well as lots of slots and other games. Slot developers bring out new titles regularly, so they tend to have a huge collection of games after a while. 
Some online research gives us a better idea, as we can see comments from people who have worked in casinos and have first-hand experience of the matter. Yet, we still need to bear in mind that the profits vary in the ways stated before.
Several of the most prominent comments suggest that a figure of around $200 per day, or slightly more, is the average. The Nevada Gaming Control Board produced an earnings report for the month of July in 2017 that showed about $229 per game.
Bear in mind that this average no doubt includes slots that earned a lot more than the average and others that earned far less, as it takes into account almost 40,000 games.
The final point here is that the earnings on a slot machine don't really make any difference to your chances of winning on it. Every spin on every machine is completely random so the results that have gone before don't have an effect on what you win or lose.