Hello friends, you must have heard the name of Digital Wellbeing somewhere, if you go to the settings of your TikTok, then you can see the option of Digital Wellbeing there too, so today I will tell you what is Digital Wellbeing in TikTok.
What is Digital Wellbeing in TikTok ?
The first thing is that nowadays we get more time on social media on the internet or on mobile, then a lot of people are upset by this, so to avoid this, they think that there would be some limit that would tell us this What do we have to use for so long time.
So for this Google has taken an initiative called Digital Wellbeing.
So Google has thought that the latest version of Android is "Pi" being found, then it will keep the thing in it that the data of all the applications will come and in that data it will be written that how long the application you have used.
By using this feature, after analyzing this data, you will be able to decide the limit of which application to use for how long.
Using the digital wellbeing feature, you can add restriction to your TikTok application that you have to use TikTok as per a limit in 1 day and you can set this limit according to your time and This will minimize your loss.
Apart from this, the other advantage is that you will also be able to keep an eye on your children for how long they are using TikTok.
How to use Digital Wellbeing in TikTok
To use Digital Wellbeing, you should first go to the settings of your TikTok application. You can see the Digital Wellbeing option there.
To access this feature, tap on it, for using this you have to set a passcode and it will tell you that after 30 days you will have to change the passcode and after 2 hours use, your application will automatically close and you will have to enter the password to re-open and You can read the rest of the terms here.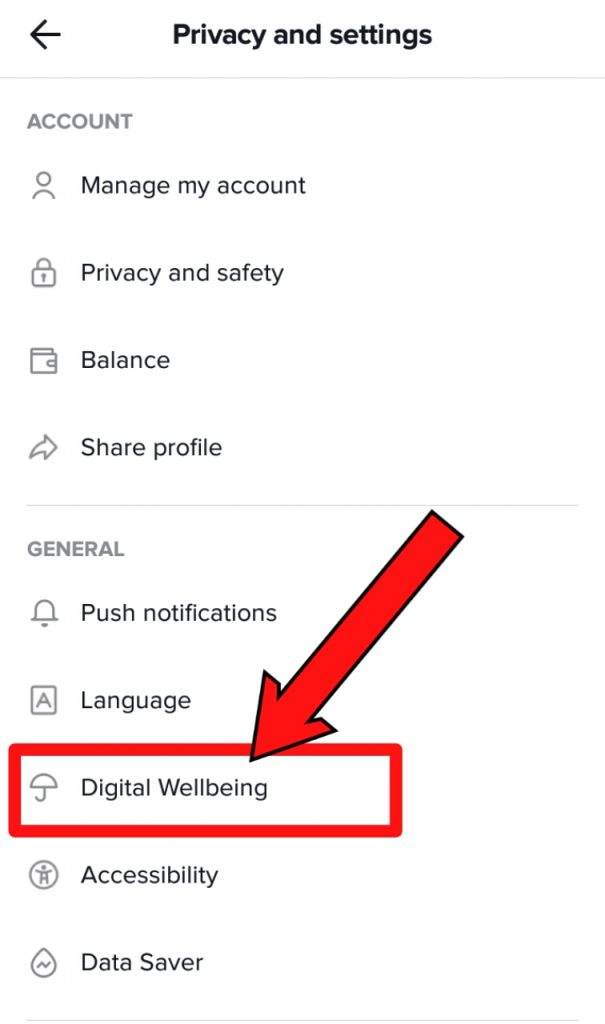 Tap on "Turn On"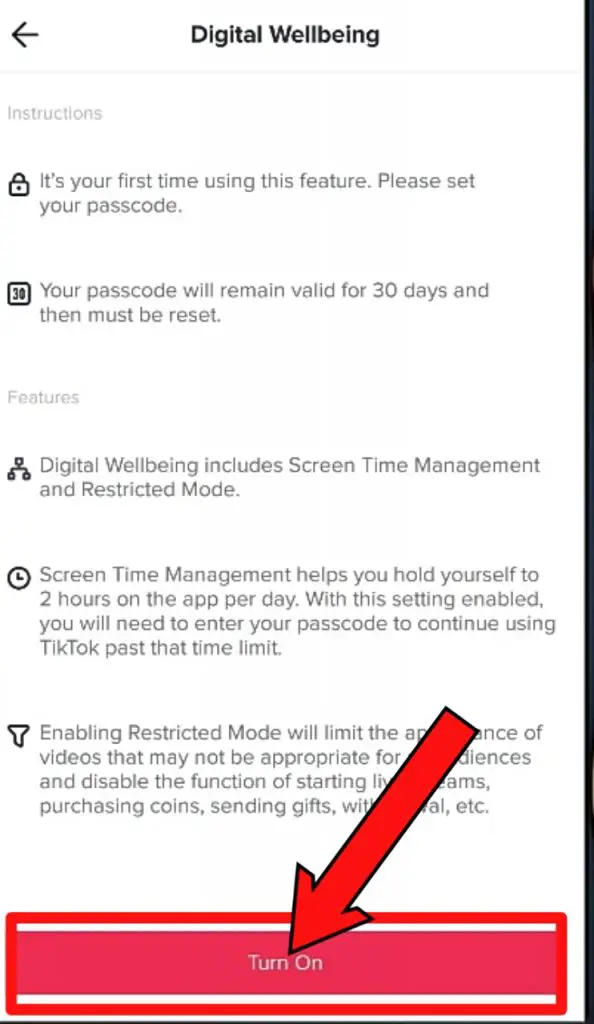 Now you have to set a passcode. So enter a Passcode.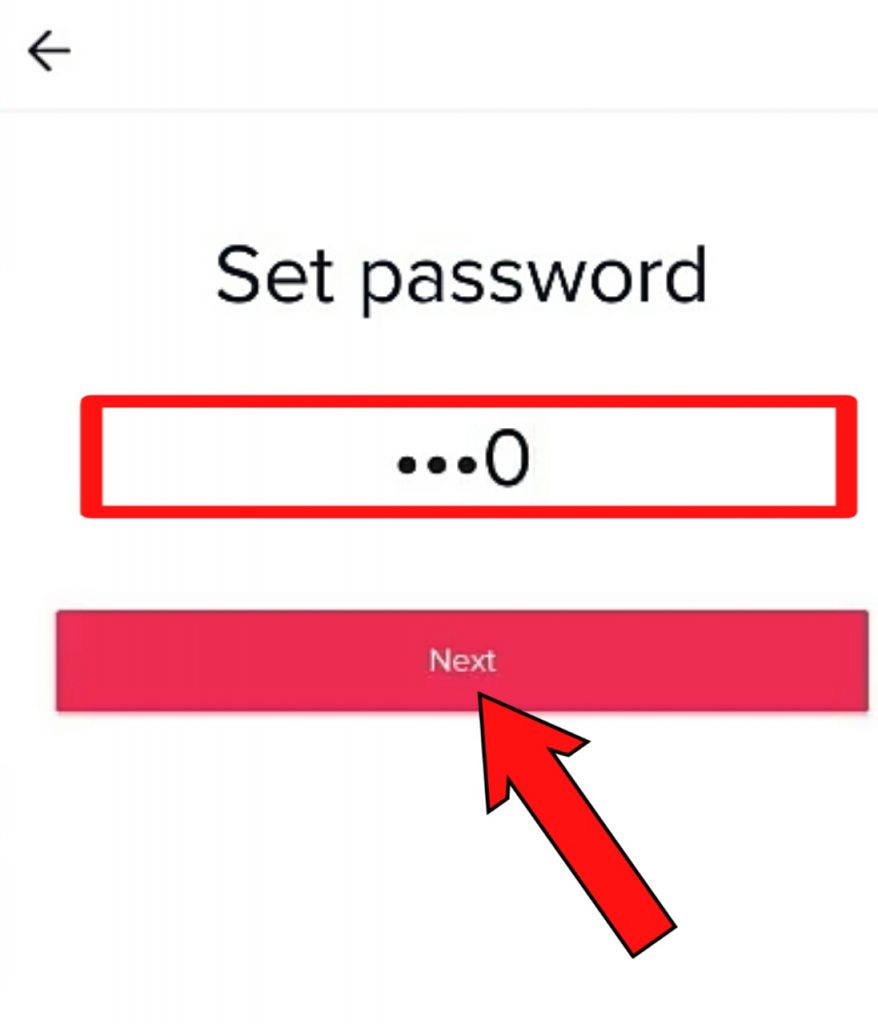 Re-Enter your Passcode.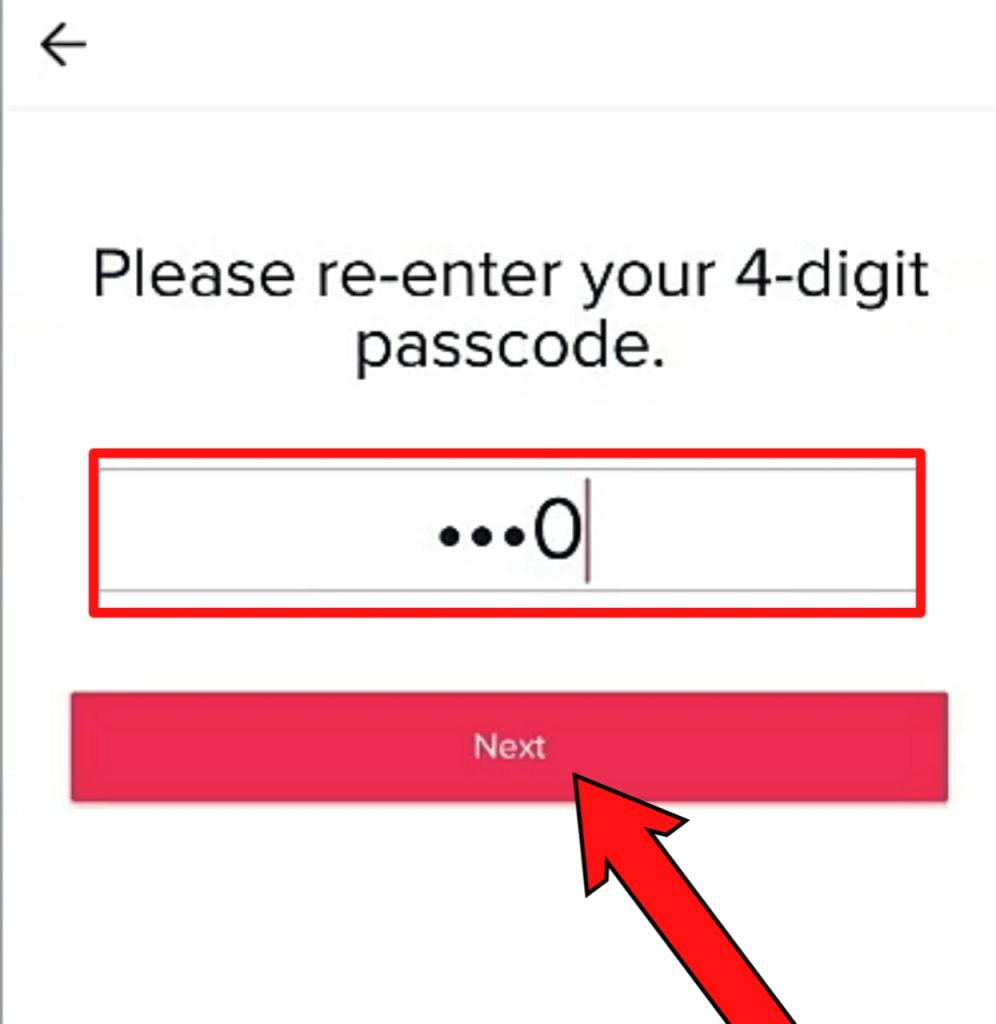 Turn On "Screen time management"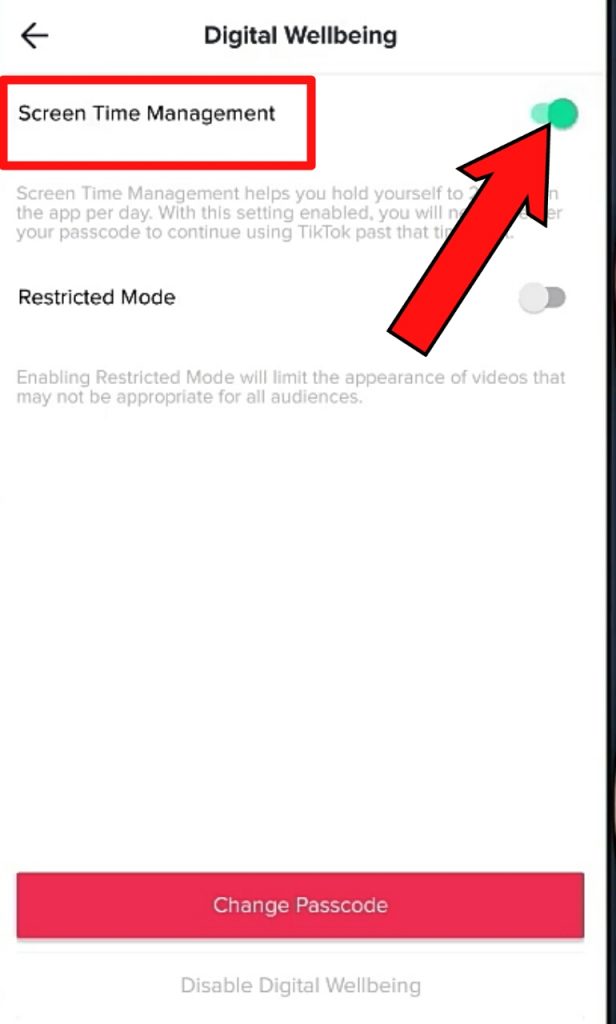 After turn on, it will be that after 2 hours of continuous use, your TikTok application will automatically lock and after that you will have to enter the passcode.
If you liked this post, then please give us your feedback in comment and share it with your friends.