Hello friends, have you come here looking for your best job portal in India? If yes, then let me tell you that you have come to the right place. Today I am going to tell you about the top 16 best job portal in India with the help of this article, which can be useful for you.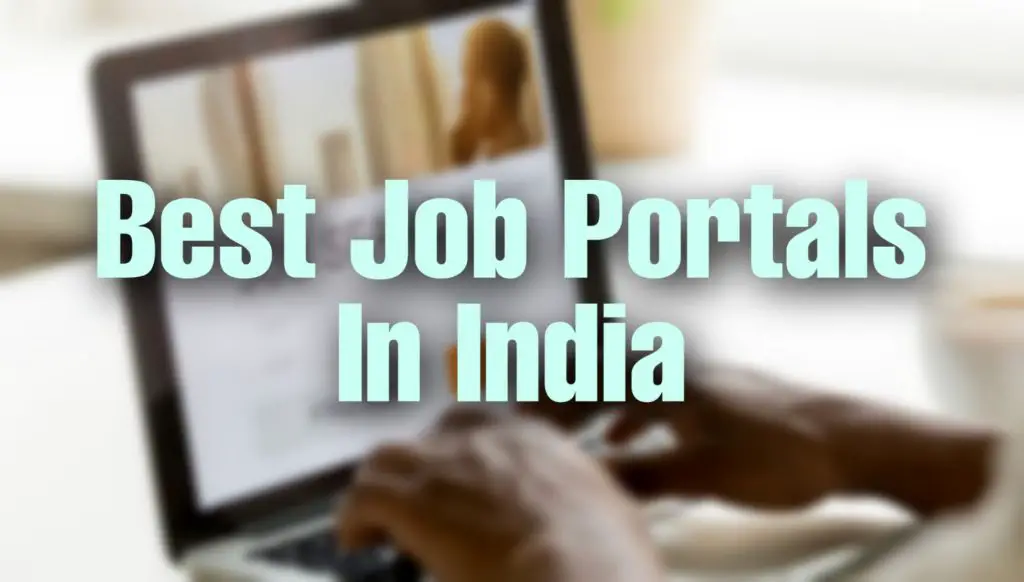 JobGrin is India's most popular employment portal, connecting employers with the greatest resources and job seekers with the best opportunities. JobGrin is headquartered in Gujarat and provides services to its clients all over India.
On JobGrin, more than 5 million people have registered. Today, JobGrin provides opportunities in all fields such as; IT, marketing, agriculture, management, customer service, engineering, legal, networking, and much more. By effectively matching applicant profiles to relevant job vacancies, JobGrin links job seekers and recruiters. JobGrin focuses on a candidate's overall professional development. They collaborate closely to reduce talent and opportunity gaps and provide complete recruitment services.
Their goal at JobGrin is to assist people in finding the greatest employment. Their team is always working to improve the system to quickly locate the top prospects and candidates can receive the finest job possible. They believe in a collaborative work environment that seeks to provide the best possible experience for job searchers. As a result, our Vision is to create a world where everyone may find the work or workforce they choose, wherever and whenever they desire.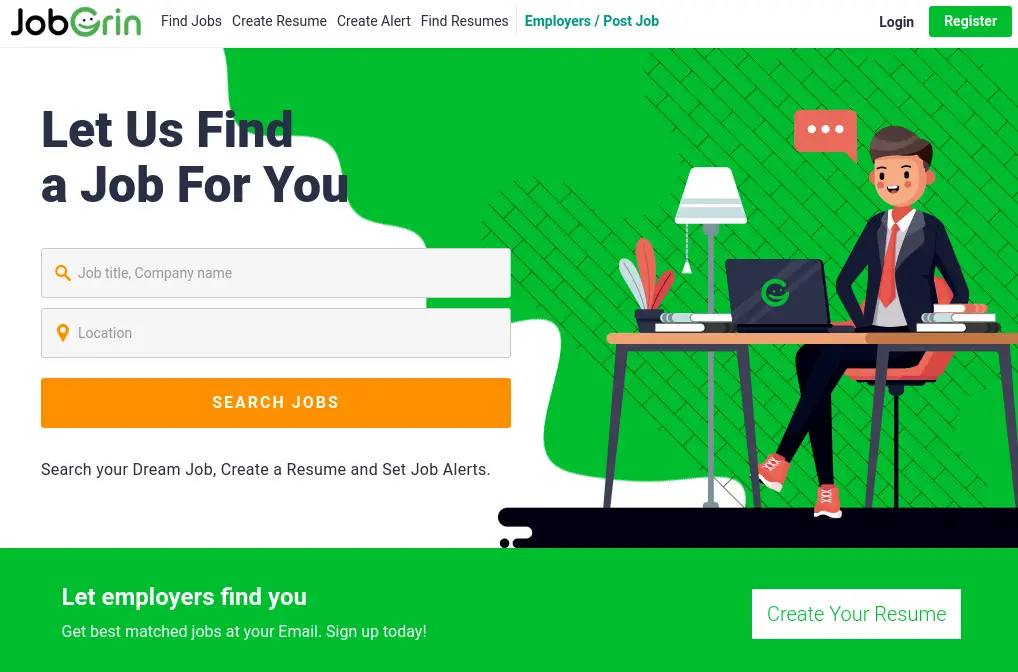 2. Naukri.com
Naukri.com is an Indian job portal operating in India founded in March 1997 by Indian businessman Sanjeev Bikhchandani.  Naukri Job has a mobile app on the iTunes App Store as well as on the Google Play store. Naukri.com site provides job seekers free services including candidate services and value-added features such as resume writing, highlighting, etc. The app has tools to search the database of resumes and job application screening programs are provided by the website for employers. 
3. Indeed
 Indeed is an easily accessible and organized job portal especially for a new job seeker. Indeed website works like a search engine one can get A-Z information about a particular job including the number of vacancies, eligibility criteria, and application process. Indeed make it easy for prospective job seekers to cut through the clutter and narrow down upon the exact opportunity suited for their needs with the help of their numerous filters.
4. Shine
Shine is the most amazing and innovative online job portal in India founded in 2008. It connects job seekers and recruiters by accurately matching candidate profiles to the relevant job openings through an advanced matching technology. The best features of the website are the "resume builder" service which is very helpful for fresher and we can direct contact to the best HR professionals and career advisors who work at every step of the way to help you write and build the perfect resume. 
5. LinkedIn
LinkedIn is considered the world's largest network with more than 630 million members in over 200 countries and territories. The website allows workers and employers to create profiles and connections to each other in a social network that represents the real-world professional relationships. Different companies look for freelancers also through this portal and thus it has arisen as a social networking site with a focus on job placements.
6. Monster India
Monster India is a leading and innovative online career and recruitment resource that provides relevant profiles to employers and relevant jobs to jobseekers across industry verticals. The website provides jobs in the field including the latest job openings like I.T, Sales, Banking, Walk-ins Jobs, freshers, government jobs, and more. People can browse for jobs by Function, Location, Industry, Skills, Companies, and Job Type on the site. The website is very responsive and accessible comfortably well on the mobile phone.
7. Glassdoor
Glassdoor is a leading website where current and former employees anonymously review companies. The website allows users to secretly submit and view salaries as well as search and apply for jobs on its platform. The job portal allows job seekers to see which employers are hiring and how much they can earn. Glassdoor is the best job portal to find jobs in IT, Software, and IT-related services as they mostly post a job from the IT and related industry.
8. Careerjet India
Careerjet is a an innovative job search engine which is designed to process of finding a job on the internet easier for the user.  Caeerjet combines a huge range of job offerings available on the internet in one extensive database by referencing job listings from the sources.  The site allows the users to directly clear doubts with the database instead of troubling themselves with visits to the individual websites with its fast interface and from other job boards, more like a Job Board Aggregation.
9. Freshersworld
Fresherworld is one of the best websites for the freshers who are looking for jobs and it was founded in the year 2006. The site helps fresh job seekers to find their first job mainly. Fresherworld offers opportunities to trained and experienced professionals and it is useful if for a fresher who is searching for a job.  Jobs are organized on their website according to the specific sector and industry you are looking for.
10. TimesJobs
TimesJobs is a popular job portal to help in searching for opportunities all across the country and it started in 2004. The site provides email alerts to candidates and aims to help Indians with the best career opportunities in their respective fields of expertise. Users can display their work portfolio and samples for communicating with employers with the help of its portal. It provides a slew of impeccable employment solutions to more than 25,000 recruiters across India.
11. WisdomJobs
WisdomJobs is a job portal which is helping job seekers to connect with recruiters & employers. This online portal is easy to operate interface and fast job search options With a proprietary tool called Pragnya Meter. The site has skill tests and rates the profile, frequently-asked interview questions, and practice exams to help candidates for preparing job interviews. WisdomJobs is one of the few best job portals that offer an online skill enhancement library called e-University.
12. Careerbuilder
Careerbuilder is a leading job search engine designed to make the process of finding a job on the internet easier for the user. Careerbuilder helps experienced candidates and newbie to find jobs in all kinds of fields. They do not have to visit individual job sites as Careerbuilder has a wide database of jobs. The leading interface allows the users to directly clear doubts with the database instead of troubling themselves with visits to the individual websites.
13. JobStreet 
Jobstreet is a leading online job site in the country which helps eligible candidates look for lucrative jobs in wide areas of professional fields, including IT, Marketing, Finance, Accounting, etc. They provide a jobseeker with matching employment opportunities and provide employers with candidates and a database of employees whose competencies meet the needs of the company. The proper authentication process of Jobstreet for an applicant has to go through is what makes it more reliable and efficient.
14. Neuvoo
Neuvoo is a job searching website that is very popular all over the world. Jobs of all categories and industries are available on this job portal. Neuvoo caters all jobs including from office jobs like software, banking, and customer service, to site jobs like construction, real estate, and craftsmanship. The job portal provides simple and clean User Interface with a nice search form field to input keyword and Location makes it easier to secure the dream job without much stress.
15. Placement India
Placement India is a job portal that has job postings from all major companies in all sectors of employment. It includes areas like from medical to sales, hospitality, I.T Jobs, Sales Job Openings, Marketing Jobs, Financial Services Jobs, Legal Jobs, Medical Job Openings to oil and gas. There are categories based on functions, location, industry, skills, role, fresher jobs, walk-in jobs, and more on the site with various jobs that are sorted on the site by Industry, Department, and Cities.
16. Quikr
Quikr is the Indian classified advertising platform which is founded by Pranay Chulet and Ji Thomas in the year 2008. It offers jobs by type like Full Time, Part Time, Trainees – Interns, summer, Work from Home, or Freelancing. Quikr gains an easy position to make it into the ranking of the best job sites in India because of its unique UI. It provides millions of job offers by posting your CV and creating alerts all for free.
Conclusion
So guys, these were the top 16 best job portal in India about which I wanted to tell you. I hope you have found the best job portal in India and this article will be useful for you.