Tiktok is now a major social media platform comparable to YouTube, Facebook, Twitter, and Instagram. The app was launched in 2016 and is geared toward the younger generation for sharing fun content. Initially, many thought this platform would fizzle like Tumblr, Multiply, and Vine. But it has managed to surpass expectations by leaps and bounds. They caught their fair share of followers and fans despite being new in the game, unlike their well-established counterparts.
This medium has proven its strength; now, even older adults and businesses have joined the bandwagon. It is no longer just a simple tool for entertainment and self-expression. Although many users enjoy browsing content to pass the time, TikTok has evolved into a formidable marketing tool that brands rely on to promote products, services, and advocacies. Find out the compelling reasons why TikTok is extremely popular across various demographics.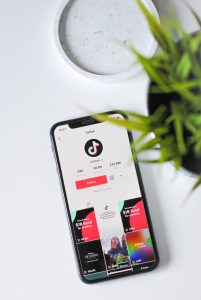 Gives a Huge Dopamine Boost
People who scroll through the short videos on TikTok receive a huge dopamine boost. Dopamine is a neurotransmitter and hormone that plays a huge part in bodily function, including movement, memory, motivation, and pleasure. After taking a dopamine shot, the body craves more because it feels good. Scrolling through TikTok and watching various types of videos does precisely that.
That's why the social media platform has an addictive nature because it provides a never-ending supply of dopamine, so people can watch enticing videos whenever they want. Mindlessly scrolling through the FYP or for your page could show something interesting. And if the current video is not engaging enough, it's very easy to find another one. People excited to increase their TikTok followers could take advantage of coursework writing services to create compelling scripts and copy. Free up some time for fun!
Satisfies Short Attention Spans
When the platform was launched, it appealed to a younger audience because the short materials appealed to their limited attention span. Initially, Tiktoks were only 15 seconds long. The short, snappy content was on point containing the following elements:
Highly engaging visuals
Dynamic themes
Exciting music
Amazing effects
Connection with the entire world
All of these elements combined satisfied the viewers resulting in the rapid rise of the platform's popularity. Even if the videos were short, they provided mental stimulation. And over time, this shift to patronize bite-sized videos also influenced the older generation. The digital shift to shorter but more dynamic content makes TikTok enticing to people of all ages.
Nurtures New Trends Weekly
TikTok is known for sharing weekly trends in the app and allowing these trends to spread on other social media. That's why it's not surprising to see viral TikToks on the Facebook feed or IG reels. Some trends include the following:
Dance videos
Challenges
Famous movie lines
Using trending audio
Repurposing TV clips
Using songs for slideshows
Tons of TikTokers have positive interactions and feedback due to the trends. They enjoy capitalizing on these trends because their work is swiftly added to the FYP of other users, increasing visibility.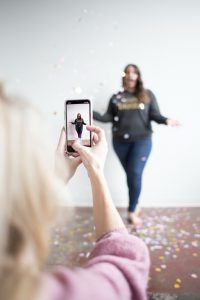 Users Get to Work With Copyrighted Music
One thing that sets it apart is that it allows users to use copyrighted music as long as it is taken from the platform's site. Unfortunately, this licensing agreement with song artists and music labels does not exist for other social media platforms like YouTube and Facebook. Users can utilize copyrighted music on TikTok because the company pays for the rights and recoups these investments via advertisements.
This makes it much easier for individuals and brands to create materials without fearing copyright infringement. All users must do is explore the Audio Library to match their chosen ditties to their clips. This seamless and fuss-free feature has made TikTok a joy to use and explore.
Provides Spot-On Algorithm
Tiktok is cool because it has an algorithm that recommends videos on an individual's FYP. These recommendations are based on the users' interests, giving them a glimpse of various content creators with content they may find the most appealing. This network bases this algorithm on the following:
Accounts a user follows
Hidden accounts and reported videos
Videos commented and liked
Videos sent to others
Favorite videos
Content posted
How long is a video watched
Hashtags, sounds, and filters used
These interactions tell the platform what a particular user would like and not like to see. It comes super handy because TikTok curates content that a person will love and removes spam or other materials that won't be enjoyed. This makes the app highly enjoyable. More importantly, seeing videos an individual loves encourages the viewer to become a content creator.
Increases Potential to Become Famous
Its goal is to inspire viewers to create content and encourage the existing creator to keep churning out more videos. Those who aspire to get their 15 minutes of fame can achieve their goals. The platform doesn't want its many users to jump through hoops like the other platforms, so it's easy to switch from a standard account into a pro version.
On top of that, many people find quick success by following trends. TikTok offers a big community, one of the primary reasons people keep coming back to use the platform. There are numerous niches, from parenting to beauty. People love it because it's easy to find a community to belong to.
Promotes Happiness and Fosters Fun
One of the biggest reasons for TikTok's popularity is that users feel very happy using the app. And when people feel happy using a digital product, they continue to patronize it. Many users even attest that they can stay true to their authentic selves when posting TikToks.
Now, people view it as not just a social media platform but a haven for self-expression. This app's advertising is considered genuine, trendsetting, real, and fun. There's just an overall sense of satisfaction, which is why people support the platform.
Final Thoughts
Making TikToks offers joy to the creators, and consuming the content brings just as much happiness. The diverse materials lift the spirits, which is why users repeatedly return to the platform. This positive impact on mental health is why TikTok has a billion active users each month.