The DVD region code limits the playback area of DVD discs. DVD players in US may only be able to play region codes "1" and "ALL". It's very inconvenient if you want to enjoy movies from other countries. This article provided two solutions to this problem. Please refer to us.
What are the region codes?
Region codes are code numbers that specify the sales location and available region of DVD / Blu-ray discs, game software, players, recorders, etc. If the region code of the disc to be played and the region code of the player do not match, playback will not be possible. For example, a US region code 1 disc cannot be played on a region code 2 player manufactured in Japan.
Region code type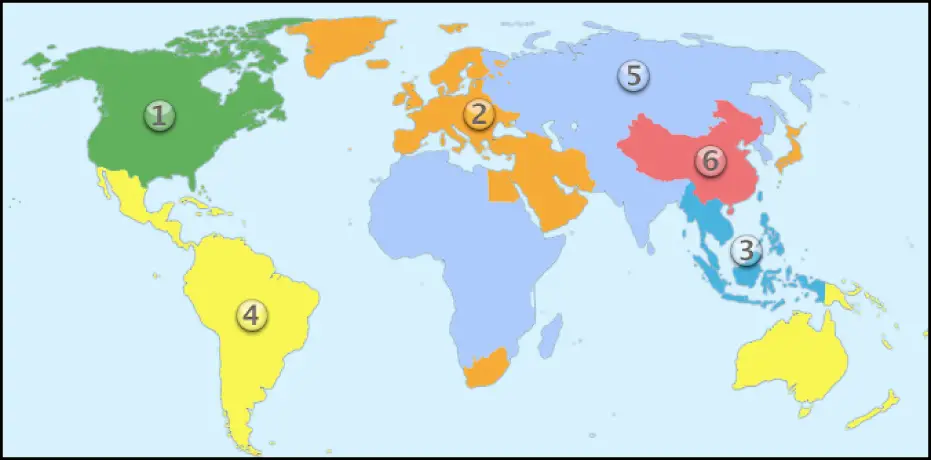 DVD discs and DVD players around the world are assigned region codes (region codes) from 1 to 6 for each sales region. The region code for Japan is "2" and the video format is NTSC. Each region code and corresponding region are as follows.
Region code region:
ALL (0) The world. Available in any region
1 United States, Canada
2 Japan, Europe, Middle East, South Africa, Egypt
3 East Asia, Southeast Asia, Hong Kong
4 Oceania, Middle East, Caribbean, South America
5 Russia, North Korea, Mongolia, South Asia, African countries
6 China
Tips:
★ Where can I find the DVD region code?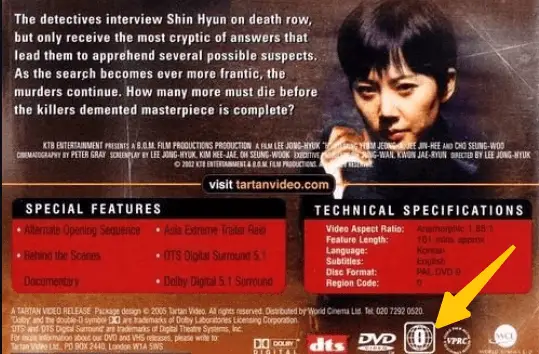 Here, we will explain where you can specifically check the DVD region code. Region code information is usually printed on the back of the DVD package. Please see the image below. The region code may also be printed on the DVD board. When buying or renting a DVD disc, first check the region code.
★ Blu-ray region code
Region A: Americas, Southeast Asia, Japan, Korean Peninsula, Taiwan
Region B: Europe, Middle East, Africa, Oceania
Region C: Central / South Asia, China, Russia, Mongolia
How to unlock the DVD region code
Overseas DVD discs purchased or rented cannot normally be played on players or recorders in Japan. In that case, you need to use specific software to remove the region code restrictions on DVD discs.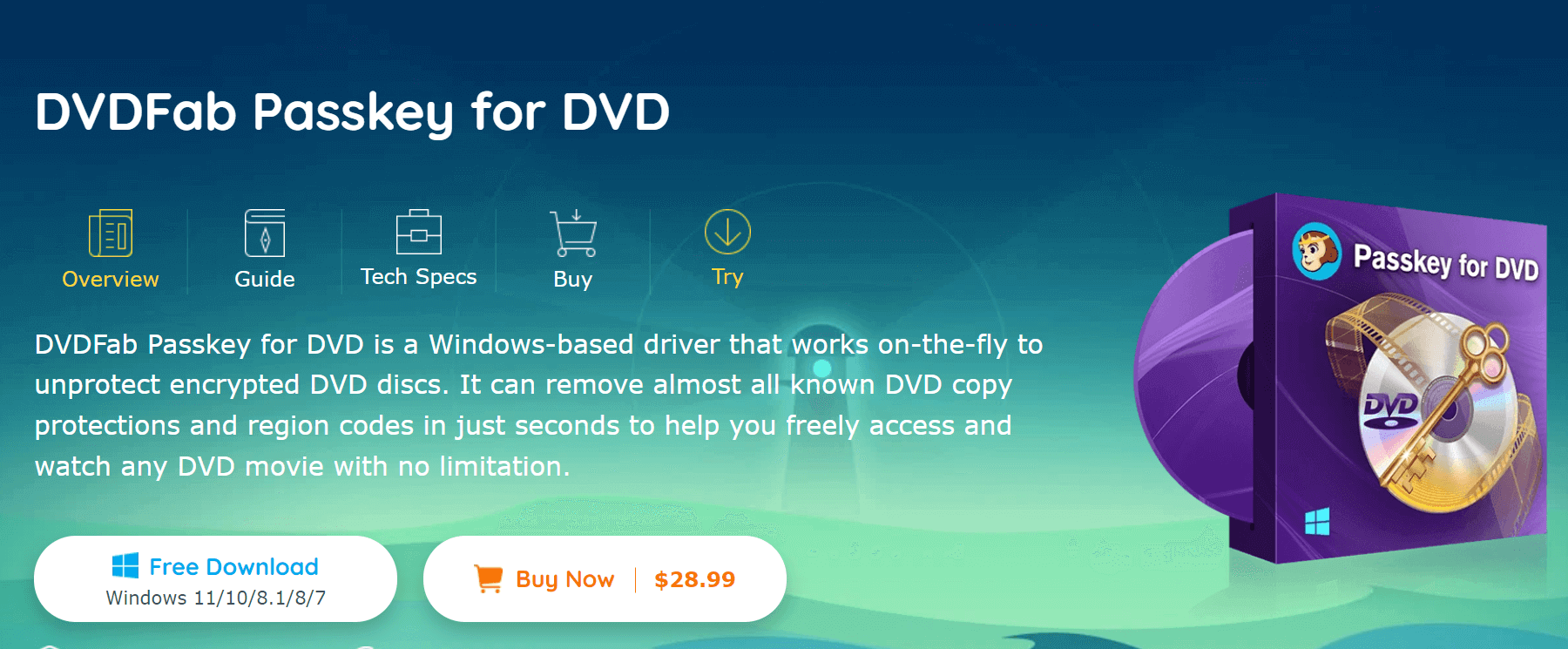 DVDFab Passkey for DVD is the strongest DVD copy protection remover that can easily and quickly remove the DVD region code. After successfully removing the region code with DVDFab Passkey for DVD, the source DVD disc will be free to play on any DVD player or recorder regardless of the region code.
DVDFab Passkey for DVD can also be used as a DVD backup tool as it can also rip DVD discs with copy protection and region code to unlimited ISO files and folders.
Here's how to remove DVD region code using DVDFab Passkey for DVD.
Step 1: First, download the latest version of DVDFab Passkey and install it on your PC.
Step 2: After successful installation, double-click the Passkey icon on your desktop to bring up the welcome screen.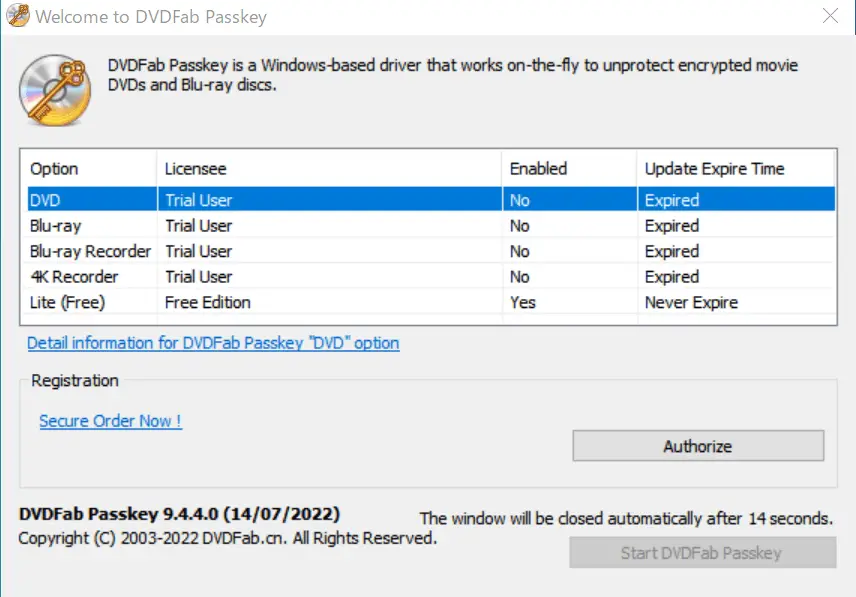 Insert the DVD disc into the drive and Passkey will automatically read the DVD data and remove the copy protection.
A green bar with 100% progress indicates that the copyguard on the DVD disc containing the region code has been successfully removed. You can see the drive information and the type of copy guard deleted in the Information window on the right.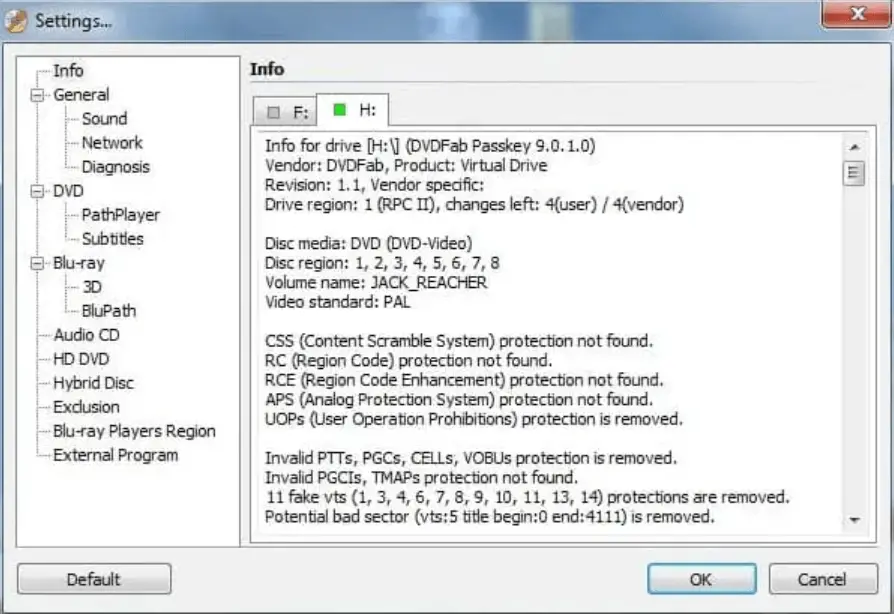 Step 3: After the region code restrictions are lifted, you will be able to play the source DVD on your player.
If you want to rip DVD to ISO file or folder, right click the minimized Passkey icon in the tray and select "Rip to Hard Disk" or "Rip to Image File" and then "Target" on the next screen Set the save destination of the output file with, and press the "Rip" button.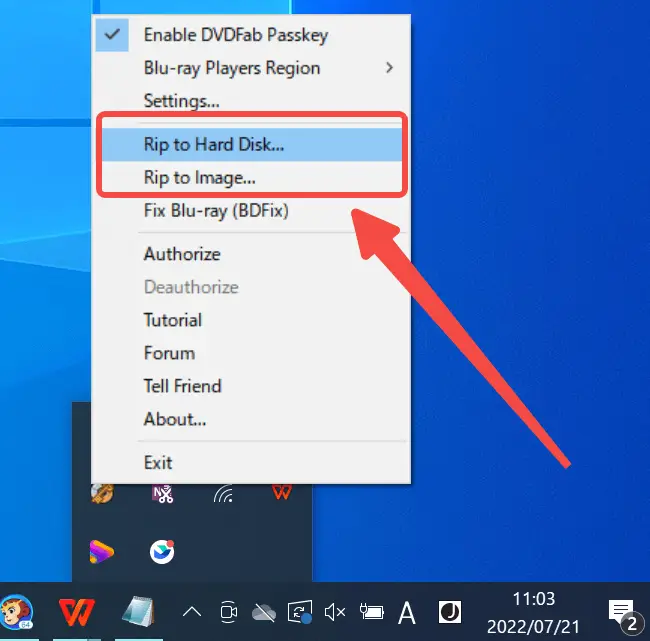 The above is the operation procedure to unlock the DVD region code using Passkey. In addition, DVDFab DVD Copy can remove copy protection such as DVD region code and rip DVD to DVD disc / folder / ISO file. DVDFab DVD Ripper can convert DVD to video and audio files with DVD copy protection. Please select according to your needs.
Region-free playback software recommended
If you often watch overseas DVDs, we recommend using region-free playback software. With a region-free player, you can comfortably watch DVDs in any region.
VLC Media Player is known as a popular player that supports a wide range of media playback for free, but it also has the ability to actually unlock the region code. In other words, it is a DVD region-free playback software. However, this function may not be available due to problems such as the PC environment. Therefore, we would like to introduce a more stable and highly functional DVD region-free playback media player.

PlayerFab is designed as a full-featured media player for playing DVDs, Blu-rays, recorded BDAVs, as well as 4K Ultra HD Blu-rays, videos and audios. Two playback modes, PC and TV, provide the optimum viewing experience in each playback environment. The player itself has a function to unlock the region code, so you can play the DVD video directly without having to use another region code unlocking software.