Do you want to invest your money in a good way but you cannot find a good way to invest your money and you are looking for the best ways to invest money in India, then you have reached the right place. Today I am going to tell you about the top 10 best ways to invest money in India with the help of this article, which can be very useful for you to invest your money in a good way.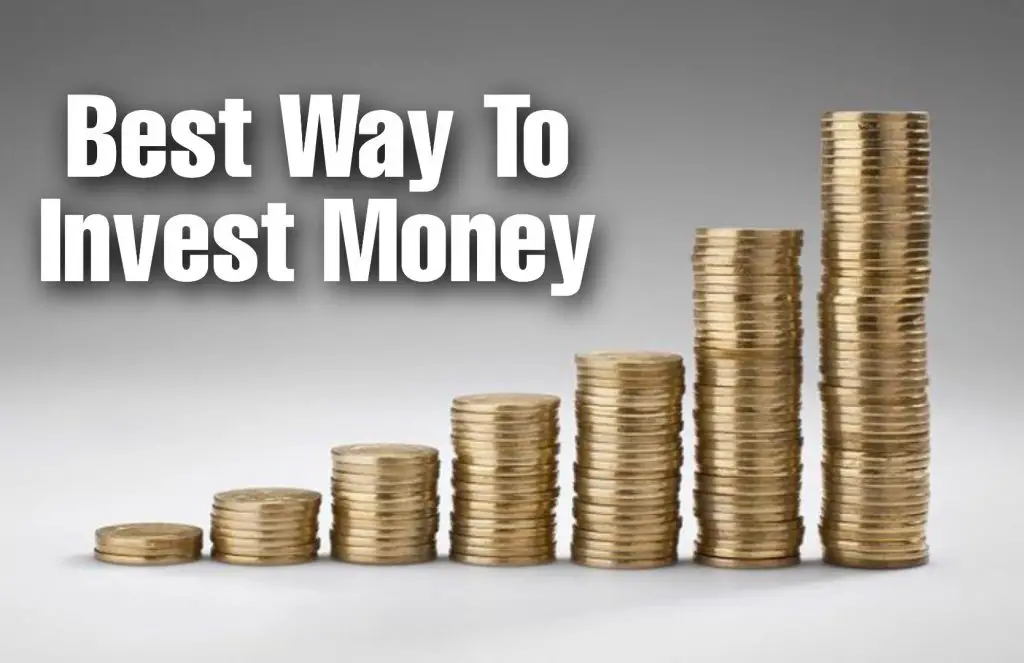 1. Public Provident Fund
Public Provident Fund (PPF) is a government investment plan which helps its subscribers to enjoy risk-free investments for the long-term. It is the safest option if one is looking for a long-term investment option and a public provident fund. It pays interest rates annually and requires a minimum of Rs 500 per annum investment. It has a life of 15 years with partial withdrawals allowed of the corpus at various points. 
2. Mutual Funds
Mutual funds are the safest and the most convenient way of investing in the markets when anyone does not have the time and expertise. It is a fund manager who uses people's money and invests in stocks and bonds of various companies and creates a return. The most of mutual fund schemes have no minimum investment period for anyone which makes them quite more popular among investors. These are market-related investments that invest money in various financial instruments such as debt, equity, stocks, money market funds, etc.
3. Bank Fixed Deposits
Bank fixed deposits are made with banks with the guarantee of offering fixed returns over a fixed period. Fixed Deposit is offered by banks and NBFCs (non-banking financial companies). Short term investment plans with Fixed Deposit can help people to protect their funds against inflation which earn higher interest rates than a savings account. The deposit options provide monthly, quarterly, half-yearly, yearly, or cumulative interest option in them. Fixed Deposit is always offered by banks and NBFCs (non-banking financial companies) 
4. Gold
Gold is one of the oldest investment options and has historically been a very popular asset. The simple reason for this investment plan is that it's consistently increasing prices over time. We can invest in gold in other way through a gold mutual fund, Gold ETF, and gold bonds. The value of the bonds is calculated in multiples of the gold gram with the initial minimum investment is 1 gram of gold. The investment period can go up to 5-10 years as well starting from 3 months.
5. Post Office Schemes
Post Offices in India are one of the best schemes for monthly income. One of the best schemes provided by the Indian Postal Service is the monthly income scheme. It offers very high returns with minimal risk. The returns are given every month at a rate of 8.5% per annum. Investors who are looking for a scheme which offers them tax-saving option cannot opt for this instrument because the Post Office Monthly Income Scheme does not offer any tax rebate on the investments or maturity amount. 
6. Senior Citizens saving Scheme (SCSS)
Under the scheme of Senior Citizens saving Scheme (SCSS), individuals above 60 years of age can make deposits for 5 years from the date of opening the account and earn good interest on the amount. SCSS is offering the highest interest rate as compared to other saving schemes available in India. The scheme can be availed from a post office or a bank by people older than 60. The interest of this SSCS is 8.3 percent per annum which payable quarterly and is fully taxable. 
7. Real Estate
One of the fastest-growing sectors in the country, the real estate sector holds huge prospects in sectors like hospitality, commercial, housing, manufacturing, and retail, etc.  Retail investments are undoubtedly known to be safe investments with high returns in India. The risk involved in real estate is very low while the chances of property prices increasing are very high. Real estate assets can be liquefied as and when the investor or the owner of the property wishes to do so.
8. Stocks
Stock investment way is one of the most preferred investment ways in India because of the high return potential. The stock investments ways carry a little bit higher risk but capable of generating high returns. It is one of the easiest ways to invest your money in any business. Stock Investments are part ownership units of the company which each investor buys. The person should have mandatory Demat account to start investing in the stock market. 
9. Equity shares
Equity shares are always expressed in terms of face value and market value. People should know how to perform a thorough analysis of the company or sector you're choosing to pick before investing in equities; this is to make sure that the expected returns align with the personal wealth goals of a company. People can generate a good amount of returns in the equity market if one is planning for long-term investment i.e. over 5-10 years, making this an attractive option.
10. National Pension System
NPS scheme is portable across jobs and locations. NPS system has 8% to 10% approx return per year and 7.2 to 9 years taken to double the investment. NPS, regulated by the Pension Fund Regulatory and Development Authority of India (PFRDA), is open to all individuals between the ages of 18 and 60. The individuals can withdraw partial amounts (up to 25%) from the NPS after 3 years of opening the account.
Conclusion
So friends, these were the top 10 best ways to invest money in India that you were looking for. I hope that your search has ended here and this article has proved to be helpful for you.