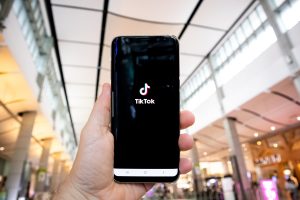 Knowing how to do hair is almost a superpower. From cutting to styling to changing things up, most people are willing to pay top dollar to have an expert handle their mane. Still, most people long to have the vision and skills to pull of advanced looks themselves.
Unsurprisingly, hair tutorials and guides have been incredibly popular for men and women for decades now. In the past, people sought out at-home remedies that would help them achieve their desired result; today, learning a new trick or two is as simple as logging on to social media.
However, replicating an iconic look takes a practiced touch. Oftentimes, we pull our desired look from a famous person, who innovates new styles with the help of industry professionals. For example, the popular men's fade stems from famous football stars in Europe. Meanwhile, thousands of women flocked to hair salons in the late 90s to opt for a 'Rachel' haircut from Friends.
Even lesser-known looks can be iconic, hinting that hairstyling is a bigger deal than many think. In the world of poker, some pros are remembered for having the best beards and mustaches more than their gaming skills. Even in the realm of anime, drawn hairstyles are incredibly varied and hugely significant to fans.
So how can budding hairstylists with limited knowledge and experience try out new looks? As mentioned above, social media has helped indie artists of all stripes promote their work—hairstylists included. With its video-based format, TikTok has proved valuable for many hairstylists.
Keep reading below for the best TikTok accounts that cover a variety of hairstyling topics.
Clayton Hawkins: Styling & Wig Care
As a professional and agency-represented hairstylist, Clayton Hawkins has multiple years of experience working in Hollywood. Aside from working with some of the biggest names in the industry, he's also figured out how to make quick styling simple.
Whether trying out a snake wave, bouncy ponytail, or half-up trick, Hawkins has a trick to share with you—especially if it's related to wigs.
Youssef Barber: Men's Styling
This hair technician, also based on the West Coast, brings a more homely feel to his TikTok. Youssef shares his adventures as a barber, cutting, fading, chopping, and styling male clients. The videos aren't always structured like tutorials, but those working with male cuts will find his feed has an endless supply of insight.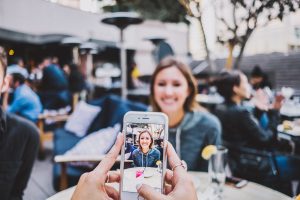 Tone Hair Salon: Coloring & Cutting
Similar to Youssef Barber, Tone Hair Salon brings a homely touch to all sorts of products. Based in Raleigh, North Carolina, the feed covers the latest projects from the salon's stylists and their clients. Here's where newcomers can learn the most about how to color hair, whether dark or grey and how to find the right cut for them based on what styles clients choose.
Those who feel shy about diving into haircare will feel at home following Tone Hair Salon. Things are kept a bit more country on this feed, which means there are plenty of laughs and casual jokes.
Little Shop of Hairdos: Experimental Hairstyles
The Little Shop of Hairdors focuses on experimental hair dyes, wigs, and accessories for all types of needs. This page is perfect for those looking to do something truly daring in terms of color or cutting.
Their feed also has plenty of tips and tricks that apply to Halloween and cosplay in general. Those looking to use hair styling as part of an overall costume or outfit will be inspired by the projects highlighted on Little Shop of Hairdos.
Matt Loves Hair: Products
Figuring out how to style and cut hair is only the first step to becoming an at-home haircare expert. One of the toughest challenges that follow is learning where to shop for products, and how to best use them.
Matt Loves Hair is a great solution for those with questions about supermarkets, brands, and accessories. Whether looking for a crash course in curling, how to take care of an itchy scalp, or what the difference is between top-rated products, Matt Loves Hair has insight to share with you.