Hello friends, if you have come to know how to make a video on Roposo App, then you have come to the right place. Today we will tell you in full detail with the help of this article how you make videos on Roposo App. Hope you will like this information and this article will be helpful for you.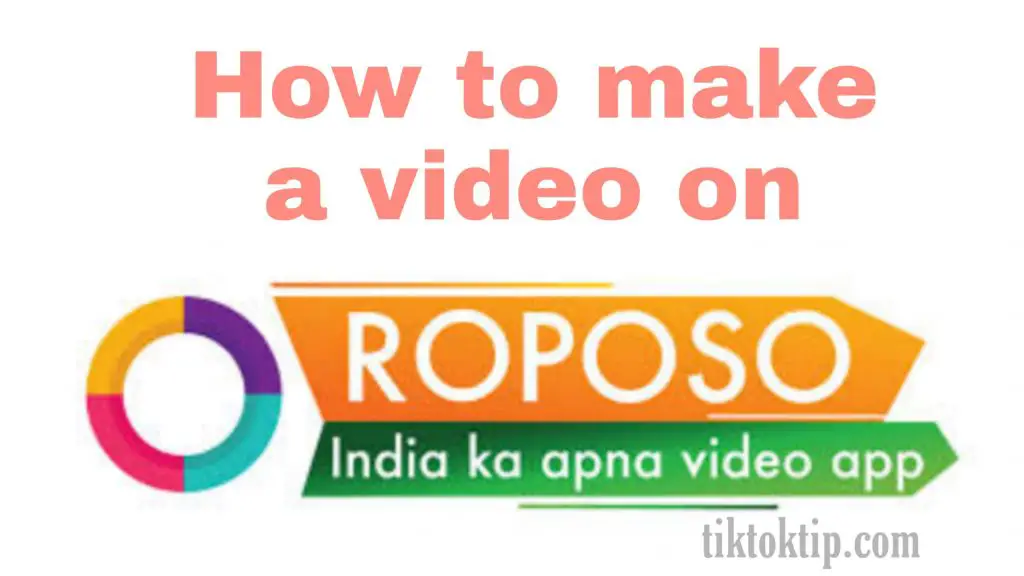 What is Roposo? – Roposo is an Indian video-sharing social media platform. It's the same app as TokTok where people express themselves visually with videos and pictures made by themselves. Roposo owned by Glance InMobi Pte. Ltd. has its registered office in Gurugram, India.
Summary: This blog is a beginners' guide for Roposo . It will tell you how to use Roposo how to make a Tik Tok video, and tricks to make you popular on Roposo.
Start Your TikTok Account
Once you installed Roposo app, you can instantly enjoy watching other people's videos at home screen but to make your own videos, you need to sign up (or log in if already registered) for your own account. Make sure you update your profile picture and choose an appropriate nickname.
So let us now tell you how you can make your own video on Roposo App.
Step 1. First of all, you create your account in Roposo App. After creating an account, if you want to make a video on your own sound, then you can make it by clicking on the Chamera button below.
Step 2. If you like someone else's sound and you want to make a video on it, then click on the button of this Collab.
Step 3. After that, "Use Music" will appear on the screen, click on it.
Step 4. After that a second page will open in which you will be able to see that who has made a video on that sound. Click "USE AUDIO" if you also want to make a video on that sound.
Step 5. Now the camera will open automatically and you can shoot the video by clicking on the start button.
So friends, in this way you can make your own video on Roposo App. It is very easy. I hope you liked this article and the information in it will be helpful for you.