Hello friends, if you are looking for yourself or someone for you Best Matrimonial Sites in India, then you have come to the right place. After reading this article, your search will end here. Today I am going to tell you about the top 10 Best Matrimonial Sites in India with the help of this article.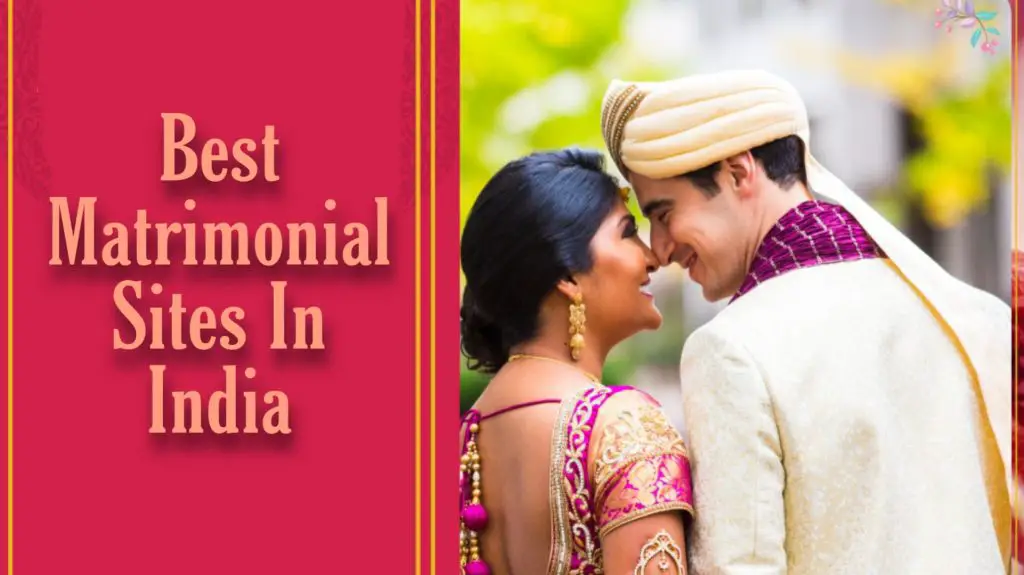 1. Jeevansathi.com
Jeevansathi is a well-known matrimonial site one of the platforms of choice among matrimonial sites in India and was launched in the year 1999 with headquarter office located at Noida.  Jeevansaathi website offers brides, grooms, and parents a platform to choose their new family member through matching tools implemented on the website. The website has a large database of verified profiles with offline services in selected cities too, to provide better services for the registered members.
2. Shaadi.com
Shaadi is one of the oldest and the world's largest matrimonial service sites in India was launched in 1996 with one simple motive- to help people find their partner and thus seek happiness. Shaadi.com. The website provides lots of features that don't make any user feel uncomfortable such as filters based on education, religion, caste, and also there are numerous sessions conducted by astrologers who match the kundalis of the bride and groom and so on. 
3. SimplyMarry.com
Simplemarry.com helps you find it with much ease and comfort that was started in the year 2006. They offer services like community and religion-based search feature with its user-interface is easy and it is also easy to find your match by easily filtering through religion, age-groups, caste, and many more qualities one is looking for a life partner. A person just has to complete the profile and requirements one is looking for in a person.
4. BharatMatrimony.com
BharatMatrimony is one of the most trustworthy matrimonial websites in India where brides and grooms can search for their dream girl or prince charm. The site offers online matrimony in over many Indian languages for various states and communities in India. The website provides live chat functionality customer support and many other features including community, religion, and caste wise divisions along with gender, age, education, occupation, and a lot more to make the search more specific and reach for the right person. 
5. Vivaah.com
Vivaah.com got is the leading website in India established in the year 2002 and it is a free platform. The firm assures to get a perfect life partner and there is a separate customer care center that is always ready to help out whenever need it. Vivaah.com offers a very user-interactive infrastructure where one can spend hours to find the perfect soulmate. A person can talk to another person,  filter search, and can go through multiple profiles.
6. CommunityMatrimony.com
CommunityMatrimony offers features based on diverse communities and has a list of more than 300 communities listed on it. a user easily gets a chance to filter out people based on their hobbies or religion or jobs having these many communities. The user interface of the website is quite easy to understand even if a person doesn't know anything about how to navigate the website; it can be done easily by them.
7. M4Marry.com
M4Marry is a complete wedding portal focuses on people from Kerala that is, Malayalees.  People can easily search for their life partners by taking advantage of smooth and easy functionalities and using the features offered by the website. The website has some advanced features such as checking the horoscope of the girl and the boy, adding multiple photographs, and more. M4marry.com has made the procedure easy with the help of technology because of location, education, occupation, age, family background matters when it comes to marriages
8. MatrimonialsIndia.com
MatrimonialsIndia.com is India's pioneering and most-trusted online matrimony service provider Since 1997 offering premium matchmaking for happy marriages.  This online site assists to meet with potential life partners as per preferences with an exclusive database of lakhs of Indian, NRIs, and foreign prospective brides' and grooms' matrimony profiles. The website is having an endless list of well-settled grooms and brides who are searching their soul mates one can easily spend time on it without worrying about your privacy.
9. SecondShaadi.com
SecondShaadi.com is the No. 1 matrimonial site for Indians looking for a second marriage so whether one is divorced or widowed or someone looking to start late in life he or she can go for it. SecondShaadi.com is specifically for those who are thinking about their second marriage because of any personal reason. Everyone needs a partner and if they want to stay happy by doing a second marriage then we all should support them after all.
10. DivorceeMatrimony.com
DivorceeMatrimony is the part of CommunityMatrimony has over 300+ Indian community portals offering online matrimonial services. The website has a global and wide set of profiles including NRIs, Free and easy profile registration, Safe and secure site with 100% privacy guaranteed, enhanced privacy features to protect your details. The customer service team of DivorceeMatrimony.com is available to assist in all the queries raised and groups forum to have a discussion on various topics and build relationships online. 
Conclusion
So friends, this was the Best Matrimonial Sites in India that you were looking for, hoping that your search will be over here and this article will be useful for you.