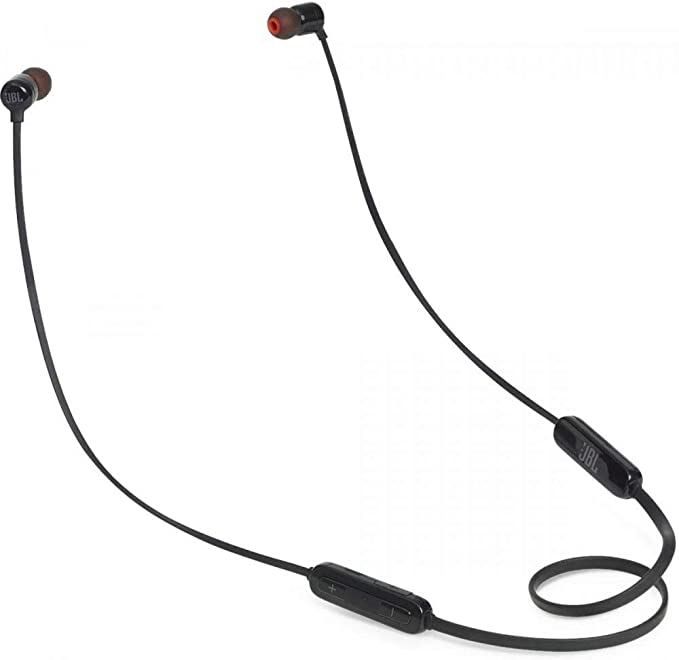 PURCHASE LINK – BUY NOW AT AMAZON
Key features of JBL T110BT Pure Bass Wireless in-Ear Headphones:
JBL designed a great wireless earphone for this pricepoint. T110BT comes with a built-in battery that supports up to 6 hours of playtime, with quick recharge in 2 hours. They are providing a one year manufacturer's warranty. If you like punchy sound with bass boosted, then you can go for it, the sound quality starts distorting after 70% volume. Quality is good, but most of the users are not satisfied; according to us, JBL is trying to provide decent enough quality for the price, they use flat wires, and the built seems sturdy. The microphone is also fine; the person on the other side can easily hear your voice.
It is an easy recommendation if you're only looking for upgrading to generic earbuds and want to try wireless. Battery life and connectivity are great, so no issues there. If you enjoy bass in your music, you can surely choose it. But if you enjoy listening to good high-quality music, we won't suggest this to you.