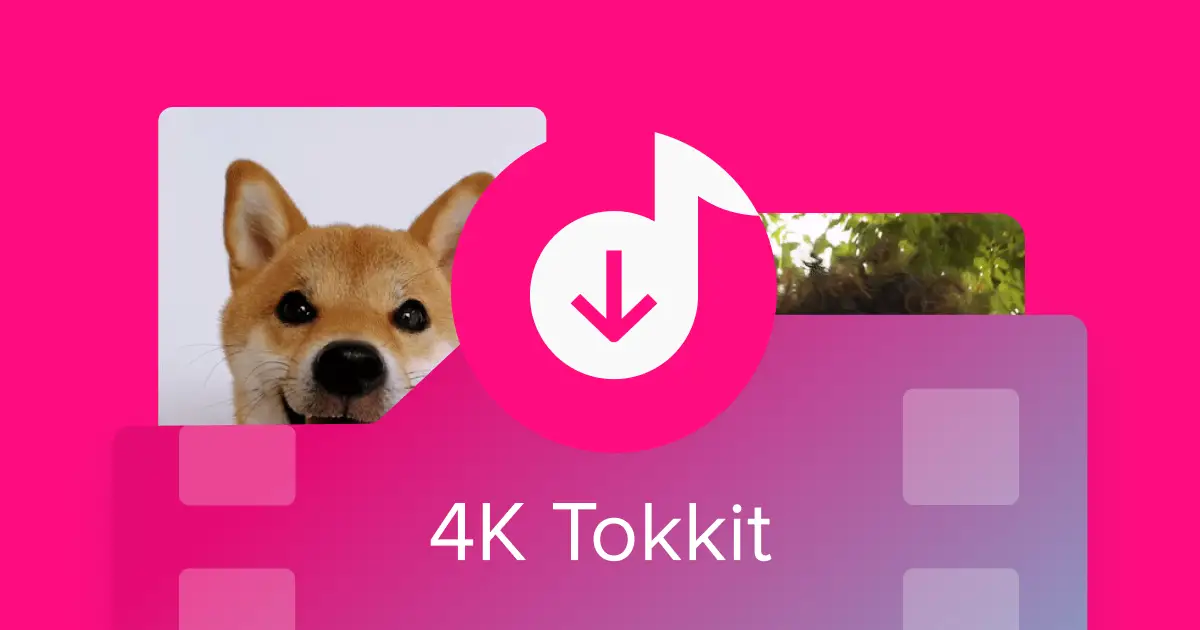 TikTok has surged in popularity and made a big impact as the leading short-form video platform. It has helped to get beginners onboard, and in 2021 it became the most popular website, even more than Google. TikTok has been around for a while and has become the leading social media site with over a billion monthly users. The platform is becoming more and more popular based on its engagement and quality of content. TikTok has inspired popular platforms like YouTube Shorts and Instagram Reels, but TikTok still is the number one choice for users.
Since you are here, you must be a TikTok user, and you have a few favorite content creators whose videos you like the most that you want to download on your devices. However, it can be frustrating to download videos from TikTok, and that is why 4K Tokkit can be the solution. It is the best TikTok downloader available in the market today.
Features of 4K Tokkit That Makes It Amazing
This amazing program has many features, such as the ability to download TikTok videos in bulk from your favorite creators, or you can find them using sounds or hashtags. 4K Tokkit can also be used to backup all videos that you have uploaded on your TikTok account. That's not all! It allows you to save captions of a video if you buy its premium version.
In addition, you can download a single video with a link, download private content, and many more. 4K Tokkit can be downloaded on Mac, Windows, and Ubuntu at no cost.
You Can Download Multiple Videos Effortlessly

Downloading TikTok videos on 4K Tokkit is simpler and more straightforward than any other tool. You get three options to download videos, i.e., creator's videos, search by hashtags, and video of a particular sound.
4K Tokkit allows you to explore the content of your favorite creators on the platform and download their videos in a convenient manner. It also helps you find more related clips from those individuals that are popular on TikTok by mixing results with other hashtags. If you're looking for all related posts that are taking place on a day or year's trending hashtag, this is useful and can provide you with a ton of different information.
On TikTok, you will find lots of sounds, and users can search for sounds as well. Thus, 4K Tokkit uses this feature/information to find videos on a particular sound or song. This is really helpful for people who want to download videos on trending songs.
Download TikTok Videos with a Link Instantly
You can save a video by downloading it as an individual file. However, it's only available on the mobile app. To download videos to your computer or external drive, 4K Tokkit can be the best option. 4K Tokkit lets you download videos with a link on your PC or Mac.
You can also subscribe to the creator within the tool and instantly download all of their content. This is very similar to the previous feature we mentioned.
Backup Your TikTok Account

Another awesome feature of the 4K Tokkit is that you can back up your TikTok videos to your computer. Along with videos, cover photos and captions are also backed up. There is a dedicated function to back up your own account available on this tool. This could be very helpful if you want to keep all of your videos offline.
You Can Download and Save Captions
While 4K Tokkit is mainly targeted at video downloading, it also helps you download cover photos of videos. This is an additional feature for users.
Along with cover photos, it is also possible to save video captions in a single click, and it is not possible on the TikTok application.
Sort Videos by Date
You can find a creator's videos by the date they created them. It doesn't matter if they joined TikTok years ago or recently, so it's best to cut down your queries when searching for the oldest creation in their timeline. This feature is limited to the creator's content only, and it is possible that it comes for sound and hashtag search functions as well.
Access Private Content and Recommended Clips (Upcoming Feature)
All of the amazing features mentioned above are mind-blowing, but 4K Tokkit doesn't stop there. In its future updates, it will allow users to download videos from private TikTok accounts they follow and lets them download recommended videos as well.
Change Your TikTok Location (Upcoming Feature)
Just like its parent app, the 4K Video Downloader, 4K Tokkit will come up with a built-in proxy that would allow users to switch countries. This is an amazing feature for TikTok users who want to explore videos from other regions since TikTok recommends videos according to your current location.
Pricing and Usability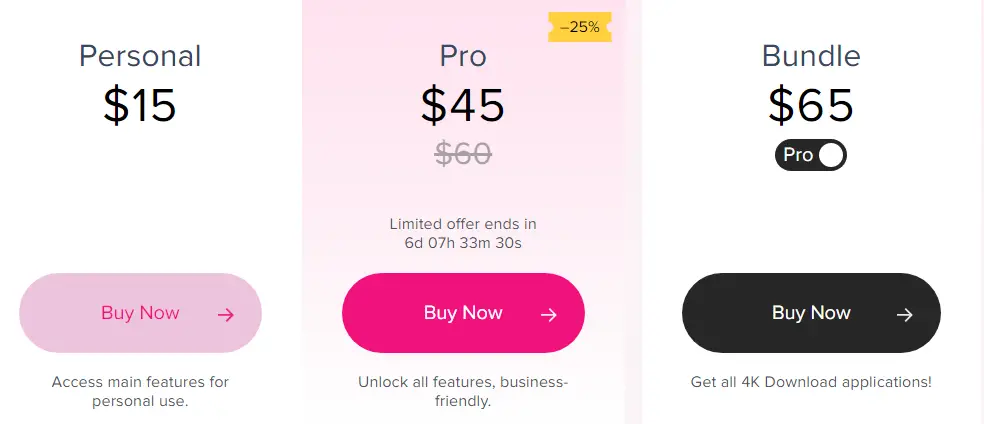 Tokkit is free, but there are a few limitations. You can only use it for two TikTok accounts, or sounds, or hashtags, and you can only download 50 per day. At $15 per month, the $15 Personal plan is a great deal! It allows you to watch ten account subscriptions and download 500 daily videos. Plus, an ad-free experience and auto-downloading of new videos help make your experience much more enjoyable.
There is also a third plan named Pro which costs $60, but it is available at a special price of $45 as of now. With the Pro plan, you can subscribe to an unlimited account, and there is no limit on the number of downloads as well. Plus, downloading video caption, commercial use permit, and URL export are exclusive to the plan and all features included in the Personal plan.
When it comes to usability, we find this tool simple and easy to use. The free version has many features, and you can try it yourself. Within a few clicks, you will have all the TikTok videos you need on your desktop. However, it doesn't allow you to navigate through other functions while your downloads are in the process.
Conclusion
In the market, 4K Tokkit is the best TikTok downloader right now, and nothing can beat it right now. You don't even have to trust our words as this app is available for free so that you can get your hands on it. If you are a TikTok lover who wants to keep all your favorite videos offline, this tool is for you. If you want to use TikTok videos for any other use, for instance, ads or content creation, this is a must-have software.