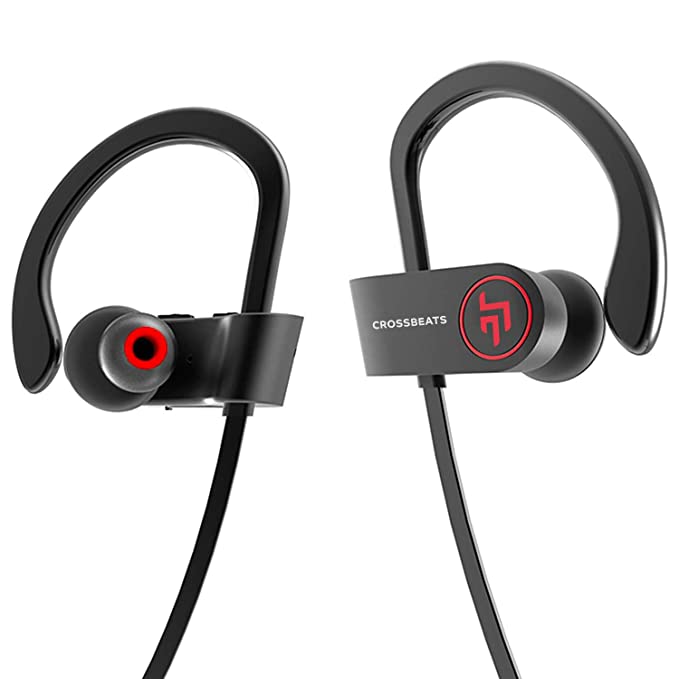 PURCHASE LINK – BUY NOW AT AMAZON
Key features of CrossBeats Raga Wireless Bluetooth Earphones:
CrossBeats Raga comes with soft rubber finish and silicone earbuds that they claim to be tirelessly wearable all-day. It features Bluetooth 4.1 CSR technology and apt-X support for flawless wireless connection. You can enjoy music, podcast, or anything up to eight hours once it is fully charged. It is compatible with every smartphone, PC, laptop with Bluetooth compatibility. CrossBeats provide a one-year manufacturer warranty with this device. According to many reviewers, the call quality is clear with no issues listening and talking to people on the other line. And the range is pretty good too, about 50-60 ft as long as there is a clear path opening. 
For the price point, CrossBeats provide decent bass and treble with excellent sound quality. Connectivity is also excellent; after turning on, it connects to your device in seconds(if paired). The product quality is also good, and the plastic felt durable, but the earphones are a bit bulky and do stick out. We felt the issue with the choice of button's position; it keeps getting pressed while adjusting the earplugs/hooks. Overall it's a great earphone under the price point with a beautiful and modern design.