Coronavirus has become the arch nemesis of the whole wide world. So many people have lost their lives, so many people have lost their jobs and livelihood. Small-time musicians have not performed for a live audience. They have been suffering because of that, and the same goes for underdog cricketers who have a shot at playing with big boys in International cricket through performing in IPL.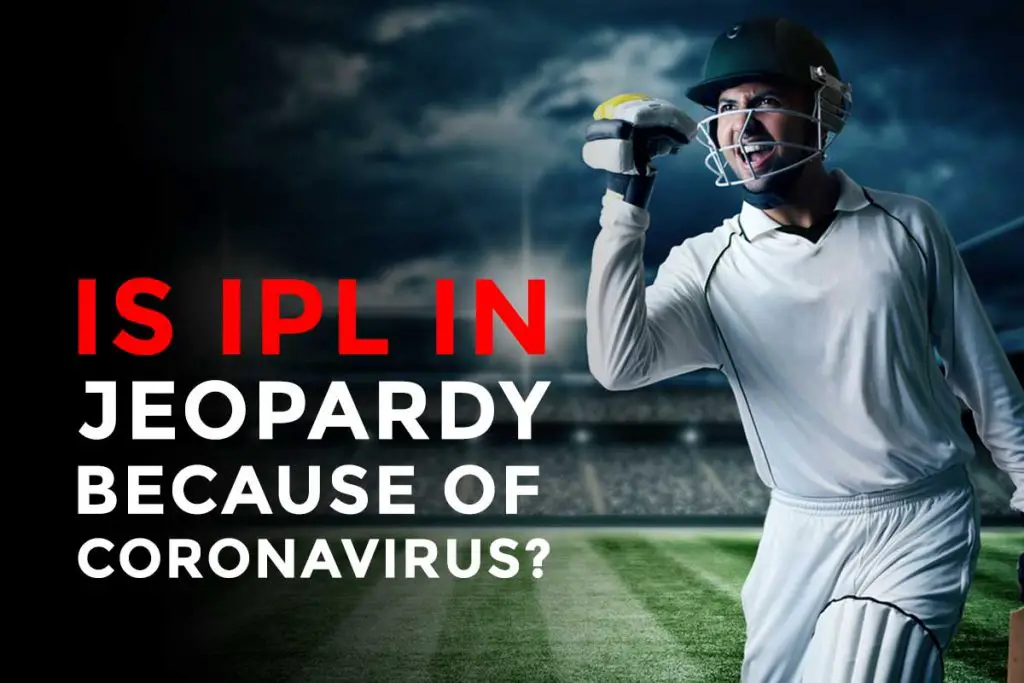 The Blows
Recently we have heard so many unpleasant stories that we even are not sure that the IPL will happen this year or not. The most explosive of all the information being 11 officials of Chennai Super Kings contracted with the coronavirus. One of them being the crucial fast bowler Deepak Chahar.
The second blow came when the recently retired batsman Suresh Raina came back to India due to personal reasons. It is confirmed that he will miss the whole season. The third blow came when Board of Control for Cricket in India or BCCI announced that they'd be putting a hold on the current schedule. For Deepak Chahar to play, he'll have to be quarantined for 14 days and will have to test negative twice before he can enter the stadium.
The Hold
As of now, the Indian Premier League was scheduled to start on 19th of September, but BCCI did not officially announce anything, and it was also believed that the announcement will happen on the 29th of August. But due to this unfortunate event, they have decided to hold it.
All in all, we hope that everyone in this world is safe and the world can come back on its feet soon. We sincerely hope that everything is fine with Suresh Raina, and we will also pray for a quick recovery of everyone who is affected by this virus.
The Hope
Not all is lost in the realm of fantasy cricket, there are still many leagues that are planned in future and there are many leagues that are going on right now. One of which is the English Domestic T20 League or the Vitality Blast. Then we have England vs Pakistan T20 series which is also ongoing. For all the Leagues you should check out BalleBaazi, which is India's favourite fantasy sports app.
BalleBaazi
BalleBaazi is India's leading fantasy sports app with a user base of 4 million fantasy sports enthusiasts who are earning real cash every day. Launched in January 2018, the fantasy sports conglomerate has since become a mighty force in the Indian fantasy gaming space, and now it's considered one of the best fantasy sports apps in India. As the name suggests, BalleBaazi started with cricket as its primary sport but then branched out in several other games like football, kabaddi, basketball and baseball. Not only just cricket but you can earn real cash through these other sports that they offer.
If you are a fan of football, then go on and make a football team, If you think your knowledge of basketball is impeccable then make a basketball team. There is nothing stopping you from earning real money online. So take out your smartphone and download BalleBaazi. Apply your knowledge and start earning real cash right now. So now you have all the essential information that you need at the start of your fantasy sports journey.
Wondering how?
First, you have to choose an upcoming match. It can be any match, and it will reflect on the platform. All you have to do is select a game and then make a team. The team formation process is relatively simple. You have to make a team of 11 players, and those 11 players can be from both the playing sides. After selecting the team, you have to choose a captain and a vice-captain both of which will help you win the match because in fantasy sports whatever your captain and vice-captain scores it gets multiplied by 2 and 1.5 which gives you a good amount of total.
You can watch your game while managing your team at the comfort of your home. If you are new in the world of fantasy sports, then you can update yourself with the knowledge of players, stadiums, pitches and everything related to cricket. Once you are through everything, you'll be able to make a team confidently. Right now is the best time to practice your skills as a novice because once the lockdown is over and the matches are live, there will be a lot of chances to win vast amounts of real cash online.
This is Significant
If you want to dabble in the world of fantasy sports then BalleBaazi is the best way to do it. You can win free tickets from the weekly contests. You can use BalleBaazi Codes and get up to 100% Bonus. BalleBaazi has been chosen as the best fantasy sports app in India by the 4 million-plus user base that they have and this user base is growing rapidly. If you should do it, then do it with BalleBaazi.